Automation Fair®, Booth #1317: MVP Tips for Your Applications, Prizes, and More!
Learn More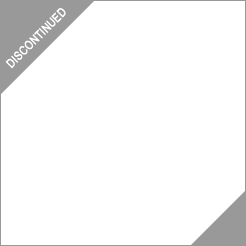 Ethernet to Belden 9463 Blue Hose Industrial Media Converters
IMC-BHx-AC
ProSoft Technology's IMC-BHx-AC Industrial Media Converters allow users to simultaneously run EtherNet/IP™ and A-B Remote I/O data on existing Belden 9463 Blue Hose media.
Once Industrial Media Converters have been added to the existing system, users will be able to deploy a phased upgrade of their legacy control system. A Logix system can be deployed on top of the existing Remote I/O infrastructure allowing users to upgrade their legacy I/O, drives, HMIs and other end devices. Upgrading of your control system can now be done during scheduled downtime, saving time and money.
Features and Benefits
Because the quality of your installed Blue Hose cable varies, the IMC-BHx-AC continuously monitors the Remote I/O trunk cable and selects the optimal broadband channel for the best ethernet speed.
Data rates up to 30 Mbps
Units are Plug & Play - No configuration required
These transparent network devices do not have an IP address (similar to an unmanaged switch)
Support for 57.6k and 115.2k Remote I/O baud rates
Isolates noise on Remote I/O cable for improved communications
Remote I/O drop line - Up to 5,000 cable feet
Remote I/O trunk line - Up to 2,000 cable feet
Remote I/O trunk line with repeaters - Up to 10,000 cable feet
Support for up to 32 Remote I/O nodes
Hardware
Specifications
IMC-BHM-AC (Master)
Specification

Description

Ethernet Ports

Local 3 Port 10/100 Ethernet RJ-45

Ethernet Bandwidth

Up to 30 Mbps

Cabling Type (Trunk/Drop)

Belden 9463 Blue Hose

Remote I/O Baud Rates

57.6k and 115.2k

LEDs (Green, Yellow, Red)

Trunk Status (Tri-Color), Drop Status (Tri-Color)

DIN Rail Mountable

Yes

Dimensions
(H x W x D)

8.3 x 2.7 x 4.3 in

21.0 x 6.7 x 10.9 cm

Weight

1.94 lb (0.88 kg)

Power

120/240 VAC (-15% / +10%)
60/50 Hz 2 Amps Max. (5 Watt Nom.)

Operating Temperature

-20°C to 60°C (-4°F to 140°F)

Storage Temperature

-40°C to 80°C (-40°F to 176°F)

Humidity

10% to 90% (non-condensing)
IMC-BHS-AC (Slave)
Specification

Description

Ethernet Ports

Local 3 Port 10/100 Ethernet RJ-45

Ethernet Bandwidth

Up to 30 Mbps

Cabling Type (Trunk/Drop)

Belden 9463 Blue Hose

Remote I/O Baud Rates

57.6k and 115.2k

LEDs (Green, Yellow, Red)

Trunk Status (Tri-Color), Drop Status (Tri-Color)

DIN Rail Mountable

Yes

Dimensions
(H x W x D)

8.3 x 2.7 x 4.3 in

21.0 x 6.7 x 10.9 cm

Weight

1.94 lb (0.88 kg)

Power

120/240 VAC (-15% / +10%)
60/50 Hz 2 Amps Max. (5 Watt Nom.)

Operating Temperature

-20°C to 60°C (-4°F to 140°F)

Storage Temperature

-40°C to 80°C (-40°F to 176°F)

Humidity

10% to 90% (non-condensing)
IMC-BHR-AC (Repeater)
Specification

Description

Ethernet Bandwidth

Up to 30 Mbps

Cabling Type (Trunk/Drop)

Belden 9463 Blue Hose

Remote I/O Baud Rates

57.6k and 115.2k

Wall Mountable

Yes

Dimensions
(H x W x D)

13.5 x 11.0 x 5.5 in
34.3 x 27.9 x 14.0 cm

Weight

11.4 lb (5.16 kg)

Power

120/240 VAC (-15% / +10%)
60/50 Hz 4 Amps Max. (10 Watt Nom.)

Operating Temperature

-20°C to 60°C (-4°F to 140°F)

Storage Temperature

-40°C to 80°C (-40°F to 176°F)

Humidity

10% to 90% (non-condensing)