Avoid the cost & time constraints of trenching & permitting for wire.
Learn More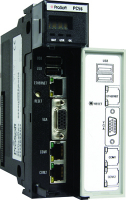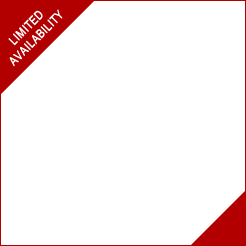 In-Rack PC with OPC Server for ControlLogix
PC56-OPC
The PC56 with OPC Server allows you to access data from a ControlLogix PLC directly across the backplane, and connect to an OPC Client.
The PC56-OPC is an industrial PC for the ControlLogix platform that provides high speed communication with both local and remote ControlLogix processors. The PC56-OPC allows users to communicate with ControlLogix processors in an efficient, distributed, and cost-effective fashion.
Features and Benefits
The PC56-OPC allows you to access tag data from the ControlLogix Controller to a DAS Engine located on the PC56-OPC.
Improved reliability and performance: No middleware between client software and ControlLogix hardware
Easy Hardware Redundancy: Using two PC56-OPC, and then simply specifying two IP addresses for a very fast switching mechanism to support Redundancy.
Communicates with the ControlLogix controller directly through the ControlBus backplane, which simplifies installation and improves performance.
No modifications to the ControlLogix controller program are necessary.
Supports multiple ControlLogix controllers.
Supports both local (same rack as PC56-OPC) and remote (via 1756-ENET or 1756-CNET modules) controllers.
Easy-to-use configuration tools. Tag scan rates can be individually configured for optimal performance.
Application
The PC56-OPC allows you to access data from the ControlLogix Controller to an OPC Server located on the PC56-OPC. Multiple ControlLogix controllers may be accessed, either in the local rack or in remote racks connected via Ethernet or ControlNet.
Specifications
Communicates directly with the ControlLogix processor across the backplane for the most reliable data access·
Plug and Play. Can be added to new or existing ControlLogix PLCs without changing the control application
Ability to read tags from networked processors
No network connection required for local processors
Hardware
Specification

Description

CPU Processor

Embedded 500 MHz Processor

Memory

512 MB SDRAM System Memory, upgradeable to 1 GB

512 KB SRAM (Battery Backed)

Compact Flash

Compact Flash Type I or II socket

Ports

10/100T IEEE 802.3 Ethernet

Isolated Serial RS-232 / RS-422 / RS-485

(2) USB 2.0 / 1.1 High Speed Host

Connectors

VGA, 2 Ethernet, 2 USB

Battery

Rechargeable Lithium Vanadium Pentoxide

Jumpers

COM 1 Mode Selection

Battery Enable/Clear CMOS

Boot to SAFE STATE (default settings)

Hardware Debugger Support

Switches

Recessed Reset Switch

LED/Display

4-digit alphanumeric status display

3 Status LEDs

1 User LED

Red, Green, Off

Real-Time Clock

Precision RTC accurate to +/- 4 minutes per year

Timers

82C54 Timer Clock 14 MHz -- Interrupt Interval 1.67619 US

Video

VGA

1920 x 1440

1280 x 1024 256

1024 x 768 56K

800 x 600 16 M

43 Hz Interlaced 56 through 85 Hz Refresh Rates
Environmental Specifications
Item

Specification

Temperature

Non-Operating: 0 to 80° C

Operating: 0 to 60° C

Note: Storage media may limit operating

Form Factor

Single-slot ControlLogix module

Power Ratings

10 W Max power consumption (Backplane powered)
Videos