Simplify your operations - Booth #533 at Automation Fair® 2017
Find Out How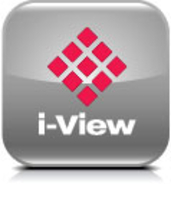 Mobile Applications
ProSoft i-View, RadioLinx Calculator, Product Selection Tool
Mobile apps have turned smart phones into hubs for managing a variety of personal and business affairs, all uniquely tailored to the individual. It is now possible to manage stock portfolios, coordinate travel, file share, and radius search for the nearest Starbucks, all from the convenience of your phone. Smart phones, the power of the internet and cellular technologies, and the creative development of mobile applications are broadening the scope of how we access, share, and broadcast information. This trend now extends to the industrial automation community with applications that enable interoperability between smart phones and industrial control systems.
ProSoft i-View

Product Selection

Tool i-Phone

RadioLinx Calculator

Mobile App i-Phone

RadioLinx Calculator

Mobile App Android

Product Selection

Tool Android
Features and Benefits
ProSoft RadioLinx Calculator (Free)
ProSoft RadioLinx Calculator is a free engineering tool that helps in planning your Wireless network. Select from a list of ProSoft Technology radios, or enter the parameters for your hardware, then press the "Calculate" button. The ProSoft RadioLinx Calculator will return the theoretical link quality and other values.

Product Selection Tool (Free)
The ProSoft Technology Product Selection Tool (PST) enables users to easily identify specific ProSoft Technology products.
ProSoft i-View ($149.99)
ProSoft RadioLinx Calculator (Free)
Download on iTunes
Download on Android Zoom
Product Selection Tool (Free)
Download on iTunes
Download on Android Zoom