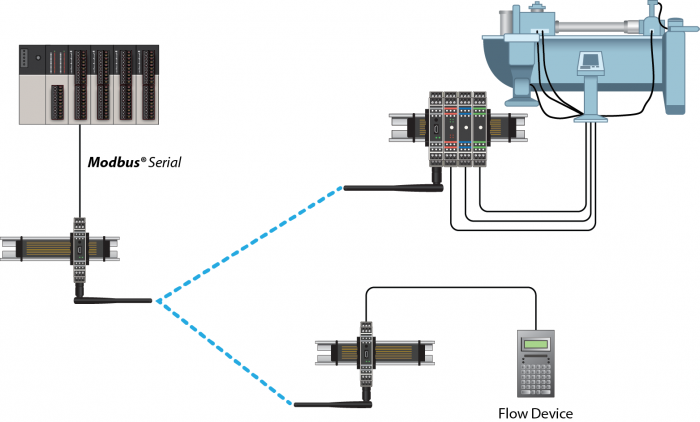 Transfer I/O and Modbus® data with ProSoft Technology's Multi-Point Wireless I/O system
ProSoft Technology has expanded its Wireless I/O family with the new Multi-Point Wireless I/O system.
This system allows users to transfer I/O or Modbus® data to and from multiple locations without the hassle of wires, conduit, trenching, or permits. The secure system deploys quickly and can be used inside or outdoors in a variety of industries. The system can be expanded as the needs of the user's application expand. Three module types – two analog and one digital – allow users to customize their setup.
The Multi-Point Wireless I/O system can be used in three different methods: I/O to I/O, I/O to Modbus serial, and Modbus serial to Modbus serial. The digital module also serves as a counter.
For more information about ProSoft Technology's multi-point and point-to-point Wireless I/O systems, visit http://psft.com/BPZ