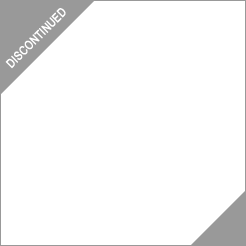 Gas & Liquid Flow Computer for CompactLogix
MVI69-AFC
Check here to learn more about our Legacy Product Replacement Plan
The Liquid & Gas Flow Computer Module is designed as an Integrated component for CompactLogix® systems to measure hydrocarbon gasses or liquids with accuracy and precision. The flow computer calculates flow rates and accumulated totals of volume, mass, and energy (heating value) for specified liquids and gases. Selected calculated results are transferred to processor memory for use in the application ladder programs. A SCADA host may retrieve the same values through any of three frontpanel Modbus serial ports.
Features and Benefits
8 Meter runs

The module can calculate up to 8 meter runs with four streams per runs simultaneously,making it cost effective, since more meters can be connected to a single flow computer.
Monitor gas and liquid meters for (flow rates, accumulator values and other calculation results). All alarm data is displayed on the AFC Manager screen
The AFC Manager software provides ability to download and view the archives and events

Three Configurable Modbus Ports

Change Configuration Online with no downtime
All Data including configuration, calculated results, and historical records available using Modbus through any of the three ports.
All ports can operate as Modbus slaves and one port can be configured as a Modbus Master

Customized Modbus Data Mapping

Remapping to a virtual slave enables data concentration
Data concentration reduces bandwidth load on the communication system

Auditability

Audit Scan captures process inputs and calculated results as "snapshots", allowing verification of calculations.
Event Log records significant events and alarms.
Hourly and daily archives are configurable historical records of user-selected data.
Using Modbus, Audit Scan, Event Log, and Archives, can be viewed online, printed, orsaved to a file in .txt or .csv format.

Meter Proving

Version 2.07.000 or later allows meter proving with 4 configurable prover types.

Security

Data download is secure with no data loss.
Password protection schemes are available to control user access.
Applications
The MVI69-AFC module is the ideal solution for the many applications where hydrocarbon flow and SCADA communication must be added to the CompactLogix platform.
Applications using the MVI69-AFC module can be found mainly in the oil and gas industrial sectors.
Specifications
Single-slot, 1769 backplane-compatible
The module is recognized by the processor as an Input/Output module.
The included sample ladder logic file is used for data transfer between module and processor.
Configuration data can be downloaded over Modbus or delivered by user-defined ladder.
Supports CompactLogix and MicroLogix 1500 LRP Controllers except 1769-L23E-QBFC1B, 1769-L16x, and 1769-L18x
Configuration
The AFC Manager is a Windows 98/NT/2000/XP/Vista/7-based configuration, reporting, and monitoring tool provided with all AFC modules. Project configurations may be uploaded, downloaded and saved to the PC under user-selectable file names.
Hardware
Specification

Description

Dimensions

Standard 1769 Single-slot module

Current Load

800 mA max @ 5 VDC
Power supply distance rating of 2 (L43 and L45 installations on first 2 slots of 1769 bus)

Operating Temp.

32° F to 140° F (0° C to 60° C)

Storage Temp.

-40° F to 185° F (-40° C to 85° C)

Relative Humidity

5% to 95% (without condensation)

LED Indicators

Battery and Module Status

Application Status

Serial Port Activity

CFG Port Activity

CFG Port (CFG)

RJ45 (DB-9F with supplied cable)

RS-232 only

No hardware handshaking

App Ports (P1,P2) (Serial modules)

RS-232, RS-485 or RS-422 (jumper selectable)

RJ45 (DB-9F with supplied cable)

RS-232 handshaking configurable

500 V Optical isolation from backplane

Shipped with Unit

RJ45 to DB-9M cables for each port

6-foot RS-232 configuration Cable