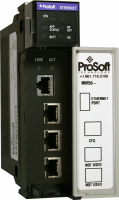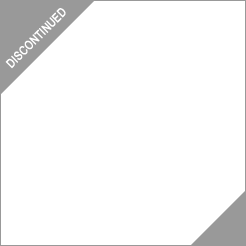 DNP 3.0 Ethernet Server Network Interface Module for ControlLogix
MVI56-DNPSNET
Check here to learn more about our Legacy Product Replacement Plan
The DNP 3.0 Ethernet Server Network Interface Module allows ControlLogix processors to interface with the many field devices that support the DNP protocol over Ethernet. DNP (Distributed Network Protocol) is an open communication protocol developed to achieve interoperability among systems specifically in the electric utility, oil & gas and water/wastewater industries. This non-proprietary protocol, available worldwide, was designed to optimize the transmission of data acquisition information and control commands. It is a highly efficient and reliable communications protocol between substation computers, RTUs, IEDs and master stations. DNP is also a layered protocol, featuring time stamping and True Report by Exception (TRBE). These features allow the MVI56-DNPSNET module to send a report to the processor without being polled, providing real time data transmission in critical situations.
Features and Benefits
The MVI56-DNPSNET (Distributed Network Protocol Module over Ethernet) allows Rockwell Automation ControlLogix processors to easily communicate with other DNP protocol-compatible devices.
The module supports DNP subset level 2 features and some Level 3 features. The MVI56-DNPSNET module acts as an input/output module between the DNP Ethernet network and the Rockwell Automation backplane. The data transfer from the ControlLogix processor is asynchronous from the actions on the DNP network. Databases are defined in the module to house the data required by the protocol.
Applications
With the growing usage of the DNP protocol over Ethernet technology in the industrial marketplace, this product has a wide variety of application uses. Industries that use this technology include:
Power and distribution applications
Petrochemical
Water and Gas Applications
SCADA and DCS applications
Specifications
Single Slot - 1756 backplane compatible
The module is recognized as an Input/Output module and has access to processor memory for data transfer between processor and module
Ladder Logic is used for data transfer between module and processor. Sample ladder file included.
Configuration data obtained from configuration text file downloaded to module. Sample configuration file included
The MVI56-DNPSNET module accepts DNP commands to control and monitor the data stored in the DNP databases. This data is passed between the module and the ControlLogix processor over the backplane for use in user applications.
DNP databases to house data for the slave port supporting the following maximum input counts


Binary input: 8000 points (500 words)

Binary output: 8000 points (500 words)

User-definable module memory usage up to maximum point counts
Data movement between module using input/output image
Ethernet port supports both TCP and UDP over Ethernet
Supports DNP 3.0 in a level 2 implementation
Supports sending of input event data from the ladder to the module
Supports time synchronization from/to processor
Configurable via text file
Status and error information
All data in the DNP slave is contained in user-defined files
Hardware
Specification

Description

Backplane Current Load

800 mA @ 5.1 VDC
3 mA @ 24 VDC

Operating Temperature

32° F to 140° F (0° C to 60° C)

Storage Temperature

-40° F to 185° F (-40° C to 85° C)

Shock

30 g Operational
50 g non-operational

Vibration

5 g from 10 to 150 Hz

Relative Humidity

5% to 95% (without condensation)

LED Indicators

Module Status

Backplane Transfer Status

Application Status

Serial Activity

Application port (Ethernet)

Ethernet Port (Ethernet modules)

10/100 Base-T

RJ45 Connector

Link and activity LED indicators

Electrical Isolation 1500 V rms at 50 Hz to 60 Hz for 60 s, applied as specified in section 5.3.2 of IEC 60950: 1991

Ethernet Broadcast Storm Resiliency = less than or equal to 5000 [ARP] frames-per-second and less than or equal to 5 minutes duration

Shipped with Unit

RJ45 to DB-9M cables for each port

6-foot RS-232 configuration cable

Debug/Configuration port (CFG)

CFG Port (CFG)

RJ45 (DB-9M with supplied cable)

RS-232 only

No hardware handshaking