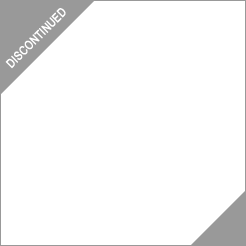 DF1 Half/Full Duplex Master/Slave Network Interface Module for Quantum
PTQ-DFCM
The DF1 Half/Full Duplex Master/Slave Network Interface Module is a backplane compatible module that allows Modicon Quantum processors to interface easily with DF1 protocol compatible devices and hosts. Devices commonly supporting the protocol include Rockwell Automation PLCs and power monitoring equipment, as well as several other third party devices in the marketplace.
Features and Benefits
The module has two serial ports supporting the DF1 protocol, with each port user configurable to act as a Master or as a Slave. Data transfer between the module and the Quantum processor is asynchronous to the DF1 network, with the module's internal database being used to exchange data between the Quantum processor and the DF1 network.
The PTQ-DFCM module is a powerful communication interface for Quantum platform processors. Developed under license from Schneider Electric, the module incorporates proprietary backplane technology that enables powerful data access to the Quantum processor.
Applications
The PTQ-DFCM module is the ideal solution for many applications where DF1 Master/Slave protocol connectivity must be added to a Quantum system. The PTQ-DFCM module can be found in many industrial sectors and in the following applications:
Foreign device data concentrator
SCADA System Pipelines and offshore platforms
Food processing
Mining
Pulp and paper
Specifications
Single Slot - Quantum backplane compatible
The module is recognized as an Options module and has access to PLC memory for data transfer
Configuration data is stored in non-volatile memory in the ProTalk module
Up to six modules can be placed in a rack
Local rack - The module must be placed in the same rack as processor.
Compatible with common Quantum programming tools: UnityPro XL, Concept, ProWORX
Quantum data types supported: 0x, 1x, 3x, 4x
High speed data transfer across backplane provides quick data update times.
Sample function blocks available.
Hardware
Specification

Value

Backplane Current Load

5 VDC ± 5%
1100 mA, maximum

Operating Temperature

32° F to 140° F (0° C to 60° C)

Storage Temperature

-40° F to 185° F (-40° C to 85° C)

Relative Humidity

5% to 95% (without condensation)

Vibration

Sine vibration 4 to 100 Hz in each of the 3 orthogonal axes

Shock

30 g, 11 ms in each of the 3 orthogonal axes

LED Indicators

Module Status
Backplane Transfer Status
Serial Port Activity
Serial Port Error Status

Configuration Serial Port (PRT1)

DB-9M PC Compatible
RS-232 only
No hardware handshaking

Application Serial Ports

DB-9M PC Compatible
RS-232/422/485 jumper selectable
RS-422/485 screw termination included
RS-232 handshaking configurable
500 V Optical isolation from backplane