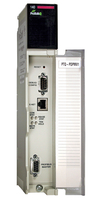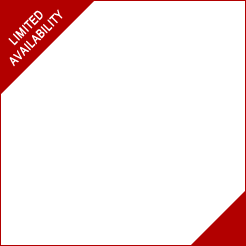 PROFIBUS DP Master Network Interface Module for Quantum
PTQ-PDPMV1
The PROFIBUS DP Master Network Interface allows Quantum processors to interface easily with slave devices supporting PROFIBUS DP V0 OR V1. The module acts as an input/output module between the PROFIBUS network and the processor. PROFIBUS is one of the most used protocols in industrial automation. Applications can be found in power and distribution, petrochemical, water and gas, SCADA and DCS.
Features and Benefits
Easy to configure and manage

Includes ProSoft Configuration Builder software to design, configure and monitor your
PROFIBUS network
Includes PROFIBUS DPV1 Master FDT (Field Device Tool) communication DTM
(PROFIBUS comDTM) software to interface between any compliant FDT software container,
an FDT device DTM, and applicable PROFIBUS slave devices
Configure PTQ module and PROFIBUS network over Ethernet

Industry Recognition

Schneider Electric CAPP (Collaborative Automation Partner Program) approved
PROFIBUS Trade Organization (PTO) approved

Rugged and reliable

The module is built on Siemens ASIC ASPC2 Step E with Infineon C165 Microprocessor
The firmware is flash-upgradable
Adheres to the Unity HEC Hot Standby Functional Specifications.
Supports up to six PTQ-PDPMV1 modules per rack (up to four for Hot Standby implementations)
Supports extended diagnostic data, alarm indications and confirmations handling, Multicast and Broadcast telegrams (DPV1)

Backed by ProSoft Technology®

Industrial data communications experts who understand your protocols, devices, and applications
Three year standard warranty
Specifications
Single Slot - Quantum backplane compatible
The module is recognized as an Options module and has access to PLC memory for data transfer
Configuration data is stored in non-volatile memory in the ProTalk® module
Configuration software for Microsoft Windows XP, 2000 and NT is included with the module.
Up to six modules can be placed in a rack
Local rack - The module must be placed in the same rack as processor.
Compatible with common Quantum programming tools: UnityPro XL, Concept, ProWORX
Quantum data types supported: 3x, 4x
High speed data transfer across backplane provides quick data update times.
Sample ladder file available.
Hardware
Specification

Value

Backplane Current Load

5 VDC ± 5%
1100 mA, maximum

Operating Temperature

32° F to 140° F (0° C to 60° C)

Storage Temperature

-40° F to 185° F (-40° C to 85° C)

Relative Humidity

5% to 95% (without condensation)

Vibration

Sine vibration 4 to 100 Hz in each of the 3 orthogonal axes

Shock

30 g, 11 ms in each of the 3 orthogonal axes

Module LED Indicators

Module Status
Backplane Transfer Status
Serial Port Activity
Serial Port Error Status
Ethernet Link
Ethernet Activity

PROFIBUS LED Indicators

Master Operational Status
Network Communicaiton Problem
Master Token Hold
Master Database Configuration Valid

Configuration Serial Port (PRT1)

DB-9M PC Compatible
RS-232 only
No hardware handshaking

Configuration Ethernet Port

RJ45 Connector

PROFIBUS Master Port

DB-9F Optically Isolated RS-485