Wireless communications for moving parts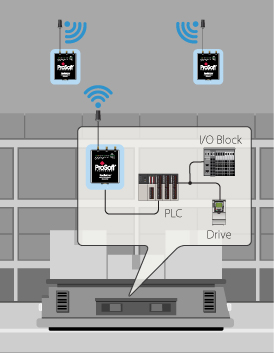 From stacker-reclaimers to AGVs to automated storage and retrieval systems, reliable communication is a must when getting your product where it needs to go. From Wi-Fi radios to embedded radiating cables, a reliable network can help you make sure conveyors are running, AGVs are where they need to be, and products are moving toward their next destination on schedule.
Reliable ASRS communications can lead to greater accuracy in Just-In-Time applications
Higher pick and pack accuracy has led to delivery truck' streamlined loading and departure
Our Wi-Fi solutions support Safety I/O communications
Wireless Solutions
Sorting Solutions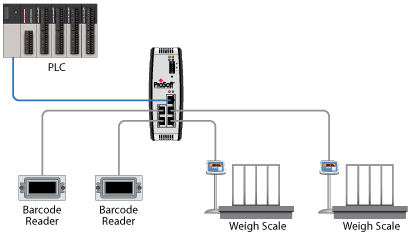 Barcode readers and scanners are essential in warehousing and distribution applications – but their efficiency requires accurate communication, and their protocol can be incompatible with your controller. ProSoft's modules serve as interpreters between your equipment and control system.
Real-world case study
A perfume manufacturer produce its samples thanks to improved communication with their scale.
Read the case study.
Protocol Solutions

Your OEM may not come with a PLC that communicates with your current PLCs and control devices. We have in-chassis modules and gateways for PLC-to-PLC interlocking, SCADA/HMI communications, drive interfacing, and interfaces for many other types of control equipment.
Gateways Solutions