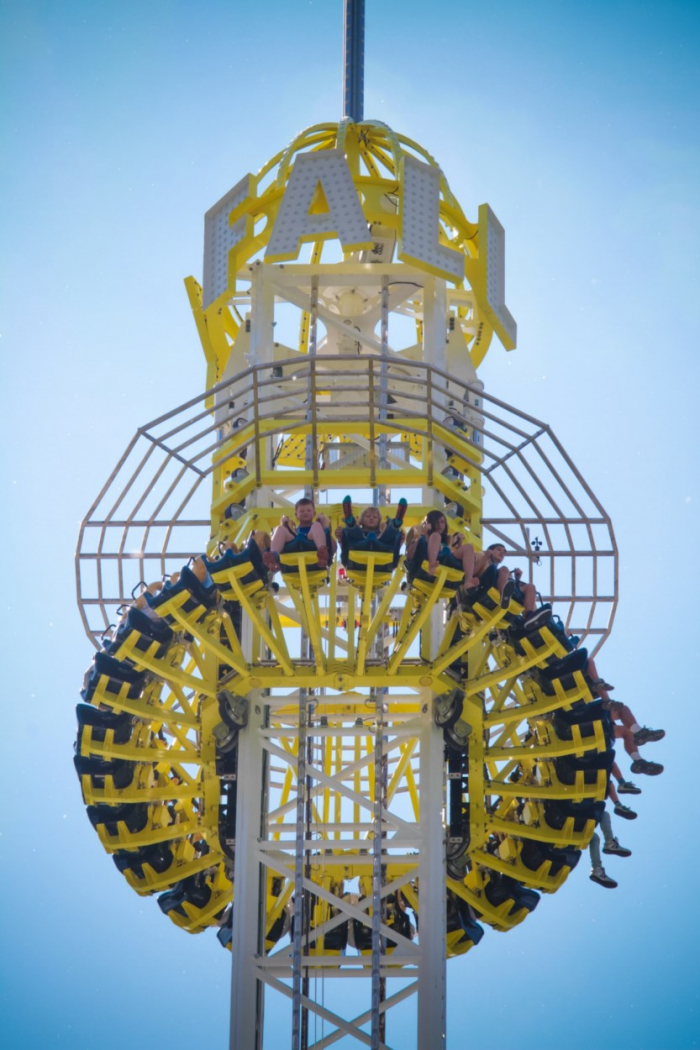 A safety update for the Skyfall
Picture it: A repeated freefall of 80 meters (262 feet), whipping through the air. 190 seconds of movement on a feat of engineering.
For a lot of people, it's an awesome experience. For all of its fans, safety is paramount. Funtime – the maker of this thrilling ride, the Skyfall – recently sought a way to improve the safety of its ride even more, thanks to wireless technology.
"We wanted to ensure a reliable process for checking the signal on the Skyfall tower," said Matthias Innerkofler, the head of the electrical department at Funtime in Austria. "That way, we can make sure safety measures, such as seats being closed, are fulfilled."
Funtime needed a solution to communicate between the sensors and the ride's controller, a Rockwell Automation® CompactLogix™. Funtime's distributor, Routeco, suggested a full communication combination from ProSoft Technology, comprising radiating cable and an Industrial Hotspot wireless radio. In addition to the products' reliability, the combined solution's decreased maintenance costs appealed to Funtime: They'd previously considered a grinding ring, which they found would have been too expensive in the long-term.
"The installation was streamlined," said Michael Neuböck, a product specialist at Routeco. "The support from ProSoft made a difference to Funtime throughout the process as well."
Now, Skyfall riders can rest assured of their safety – and enjoy the thrills!
Learn more about Industrial Wireless solutions here. Find out more about Funtime here.