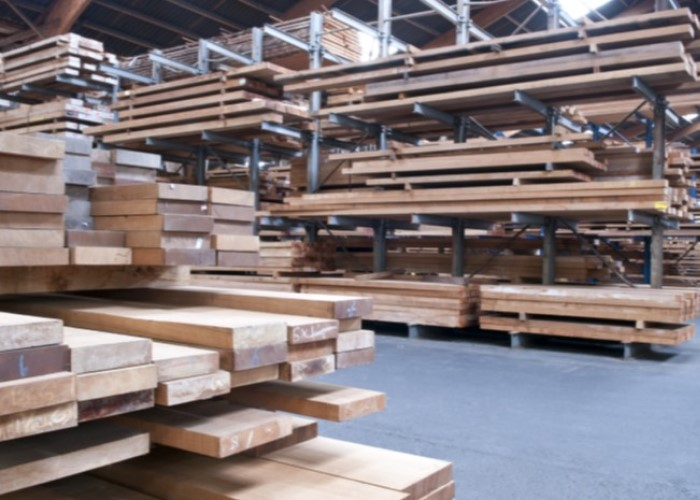 Apquip reduces travel and downtime with wired remote access
Apquip, a company that specializes in adhesive application systems for wood production companies, has been in business for more than 45 years on California's Central Coast. It's long been a local, tight-knit company (the company's owner is the founder's son).
Their equipment is used for different types of wood products, including for finger jointing. The company handles everything in the process: They start with meter mixers that allow for a specific ratio for two adhesives and are highly customizable – end users can update ratios and speeds based on their applications. From there, they provide application equipment including valves and regulators.
The company's equipment is used in more than 40 countries, and if troubleshooting is needed, the Apquip team is there to help.
Here's what that used to look like:
"I would have lots of phone calls with our customers if they were having an issue – we'd say 'try this,' they'd report back, and if needed we'd give them an alternate solution," said Production Manager Kylee Bonneville. "We'd travel to sites when we needed to."
This took time for both their customers and Apquip, and could slow production as well. It was labor-intensive for each side, but a necessary service component.
Out of the need to support their remote, far-ranging customers, Apquip decided to adopt a new solution. They needed to help customers more quickly and easily by remotely accessing their equipment from the company's Monterey headquarters.
Apquip started by looking at remote access solutions at automation roadshows. Their distributor, Buckles-Smith, recommended ProSoft Technology's remote connectivity solutions; before long, Regional Sales Manager Bobby Maxwell and Product Manager Vishal Prakash visited Apquip with a solution demo.
With ProSoft's solution, Apquip found, the customer just needed to have their Internet working to allow Mr. Bonneville to directly connect to their equipment to monitor and troubleshoot any issue. This work is accomplished via Belden Horizon™, a cloud-native remote connectivity platform that uses Layer 2 VPN connections to ensure secure access.
Soon, Mr. Bonneville was learning how to set up Network Bridge gateways in Belden Horizon with some assistance from ProSoft's support team. (The Network Bridge is ProSoft's wired remote access gateway; a cellular gateway is also available.)
Since then, he noted, it's been an easy process.
"I like being able to use my laptop and the usual programming software," he said. Belden Horizon allows users to avoid extra routing by using their existing program – in Apquip's case, this is Rockwell Automation's programming software. (The company uses CompactLogix™ controllers, Kinetix Servo Drives, and PanelView™ Plus terminals.)
"Now I can get in and take a look at the code and HMI screen, directly from my office," Mr. Bonneville said. "That way, I can see what's going on and stop the issue to prevent downtime." He noted that lumber mills' downtime costs could be up to $100,000 per hour, making the need for quick resolution even greater.
From Apquip's side, fewer on-site visits have been a plus. Mr. Bonneville said the company's customers like the real-time updates on issues: After something has been changed via the Belden Horizon platform, Apquip calls the customer to let them know – and is able to get immediate feedback on the result of the change. He said customers also like the ability to read notes Apquip leaves about those updates and being able to see login history. The historic references about these updates have also come in handy. Mr. Bonneville reports that customers' IT departments haven't faced any issues with integrating the remote connectivity solution into their existing facilities, an added plus.
The Network Bridge – and the ability to monitor it via Belden Horizon – has become a value-added, standard feature on Apquip's equipment, to both the company's and its customers' benefit.
Find out more about Apquip's services here. Learn more about secure remote connectivity solutions here.