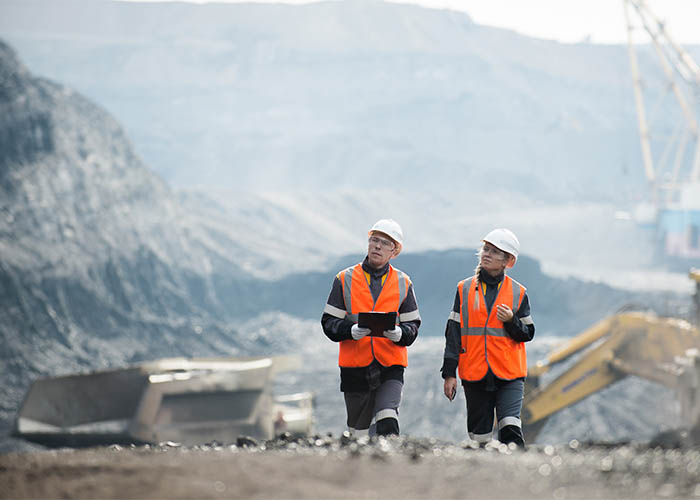 Mining OEM finds cost-effective way to help clients
System integrators and machine builders have increasingly found an expanded business model in providing reliable post-installation monitoring and troubleshooting, in addition to handling any warranty claims. These service contracts have provided an additional source of revenue, but traveling to clients' sites – sometimes for minor issues – can cut into those gains.
A Canada-based OEM was recently in search of a way to continue providing technologically advanced mining solutions while reducing its overall associated labor and travel costs. Previously, their technicians would have to go to clients' sites worldwide for commissioning, plus any troubleshooting or warranty-required updates. They sought a reliable remote connectivity solution. However, one they tried lacked the type of security and PLC versatility they required. Since their equipment typically used Rockwell Automation® CompactLogix™ or Siemens® S7™ control systems, they needed a remote connectivity setup that could support EtherNet/IP™ or Modbus® TCP/IP.
Their distributor suggested using ProSoft Technology's ICX35 Industrial Cellular Gateway and Belden Horizon™, a cloud-native program from which the OEM could monitor the gateways. The gateway supported the requirement for control system versatility, and was a cost-effective solution for the worldwide operations the machine builder needed it for.
The OEM has found that being able to remotely access their equipment has saved their technicians travel time, and has helped reduce downtime and increase productivity. They've noted the gateways have helped them increase their business globally while keeping costs down in an increasingly competitive worldwide market. The setup of Belden Horizon has helped them avoid routing tables and IP address lists, and they don't need to have IT personnel deal with associated software updates for the program, increasing efficiency. Meanwhile, the gateways' support of 4G LTE helps ensure longevity for the application, in addition to clear communications worldwide.
This remote connectivity setup is set to pay dividends in the future as well: Fewer on-site visits and reduced downtime have resulted in greater overall profitability for both the machine builder and its clients.
Learn more about ProSoft Technology's Remote Connectivity Solutions here.