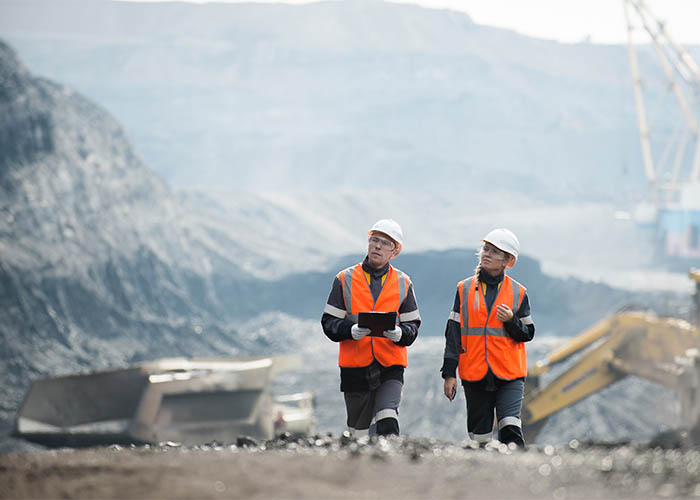 OEM enables double-check on mining machine's position
A global machine builder needed a new way to get positioning data from its material handling equipment.
The company's multimillion-dollar machines need to move and rotate to help their mining customers reach success in their applications. It's essential that end users know the machines' exact speed and position in relation to other equipment to avoid a collision. Any crash between them would cause serious damage to the machine, potentially injure personnel, and lead to downtime.
Encoders are used in the machines to indicate their position. However, the accuracy isn't always reliable for a number of reasons. The machine builder wanted to add an additional positioning check to the machine in a recent mining application in Australia. This would give them two independent sources of position, timing, and velocity data that could be automatically sent to Rockwell Automation® controllers.
The OEM learned about a second GPS tool from its distributor, NHP, and ProSoft Regional Sales Manager Gordon Brown. The XPosition Module was able to deliver the real-time position and velocity information they needed.
"The XPosition Module now serves as an external GPS receiver to provide accurate position information," Brown said. "The encoders are also being used to provide an extra source of positioning. If there's a discrepancy between the GPS module's data and that of the encoder, the machine will automatically stop until its position can be verified."
This high degree of accuracy enables the user to know the machine's exact position, velocity, and timing, helping them improve productivity and avoid costly incidents. The machine builder noted that the XPosition module's streamlined configuration was a bonus.