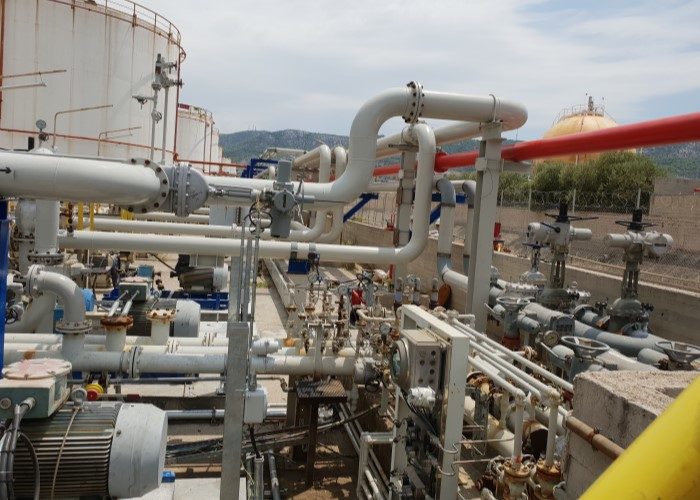 Petroleum company adds reliable connections to field equipment
It's an issue that crops up more and more as diverse equipment is collected: How do you connect disparate devices so you can keep your operation going?
A petroleum company in Greece brought this situation to its distributor, IC Systems. The end user produces diesel, gasoline, and additives. Their oil and gas product delivery application included Rockwell Automation® controllers, as well as Siemens® and Modbus® equipment. They wanted to integrate their operation to one centralized control room – but needed solutions that could connect the disparate equipment.
Their distributor let them know about ProSoft's in-chassis communication solutions, which would allow their control systems to communicate with their field automation equipment.
Now, the end user has the following setup: A ControlLogix® system is in a redundant configuration. Over 20,000 local and remote I/O are controlled from a fully automated central control room using a FactoryTalk® solution. And ProSoft's modules are used to help keep the end user's equipment connected, regardless of each device's protocol.
"The key benefit of ProSoft's solutions is that they are fully integrated with the end user's Rockwell Automation controllers," said Theodore Speridakos, M.Sc., project manager at IC Systems. "The instant technical support to our engineers is also one of ProSoft's strong points."
Speridakos noted that the reliability and streamlined maintenance tied to the new solution was also a plus for the end user.
Learn more about ProSoft Technology's Rockwell Automation® solutions here.