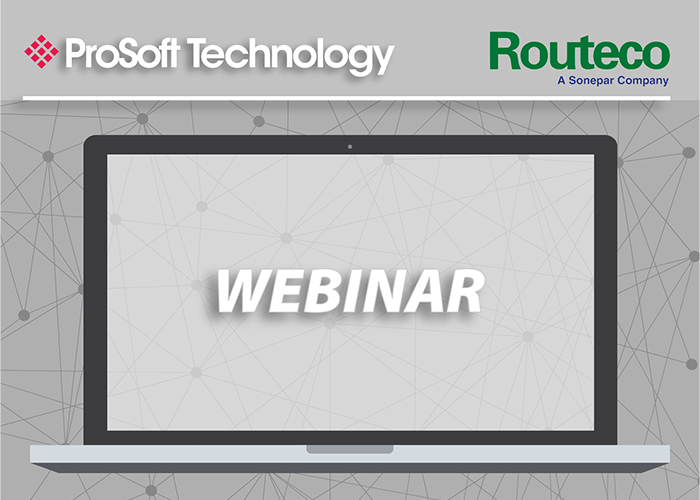 How can Wireless keep up with Material Handling's Moving Equipment?
ProSoft Technology provides solutions to help our customers increase production, reduce downtime, and lower operating and maintenance costs worldwide. Our solutions focus on Connectivity, Optimization, Modernization, and Migration challenges, and are at the center of the Industrial Internet of Things.
In this webinar, we will be discussing some of the challenges of wireless networks in industrial environments, design considerations, and using CIP safety over wireless in material handling applications.
Our official partner Routeco is supporting this webinar and will share their expertise as well.
Don't miss it and register today here!
When: December 11, 10:00 AM (London Time)