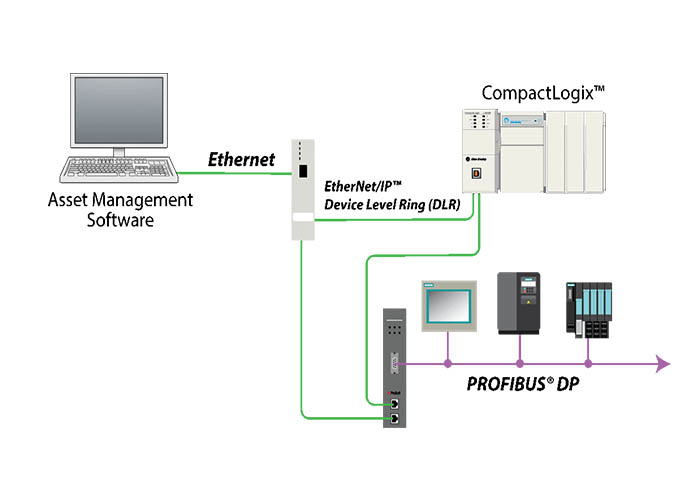 5 Ways You'll Benefit from PROFIBUS Gateways
PROFIBUS is widespread in process industries and factory environments, and reliability and scalability are essential for both. ProSoft's PROFIBUS gateways were designed with these demanding applications in mind, from configuration to any troubleshooting. Check out our list of the top 5 benefits the gateways bring to these applications. (Wondering how they'd fit in with your operation? Contact your local technical support team!)
Flexibility: While a slave gateway is available at a lower price for applications requiring just multi-slave functionality, the master gateway is ideal for applications where more flexibility is required, or if you're not sure what modes will be necessary to fit your application's future needs. The master module supports Master, Multi-Slave, and Quiet modes.
No separate troubleshooting equipment: The modules' built-in PROFIBUS DP packet capture utility is a troubleshooting tool for your network that'll save you time during setup and commissioning of your PROFIBUS DP network. Supported in Master, Multi-Slave, and Quiet mode, this feature allows the module to monitor the communications of your devices on the network and view the PROFIBUS DP raw packets for advanced troubleshooting. Typically all of this would require stand-alone troubleshooting tools – not so with the new modules.
Device Level Ring (DLR) networks and dual subnet support: These features allow you to adapt the modules to what you need for your application. You can opt for a high-availability DLR network, or go with the two-port switch option if you'd prefer to daisy-chain to other Ethernet devices.
Quick setup and configuration: The modules' PLX50 Configuration Utility allows you to build custom L5X files for streamlined import into Studio 5000 applications. This allows you to reduce PLC programming by saving time on setup and configuration tasks, enabling you to get the modules up and running more quickly.
Increased data: The Multi-Slave mode – featured in both modules – enables the gateway to emulate up to 10 slave devices on your network. This allows you to greatly increase the amount of cyclic I/O data exchanged with a master device and can eliminate setting up DPV1 Read/Write messages for applications requiring more than 244 bytes of data.