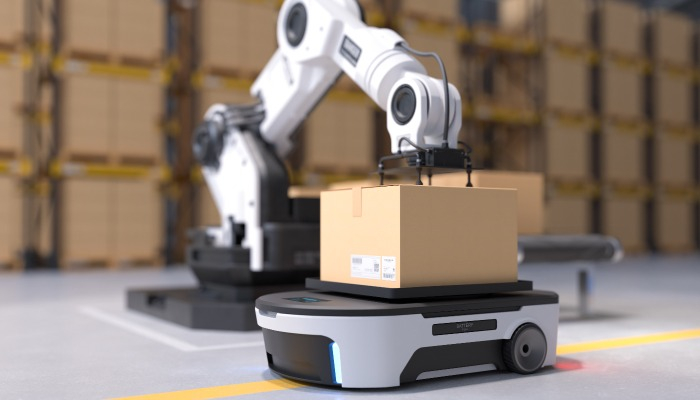 Most plants today have robots and automated guided vehicles (AGVs) constantly moving back and forth in logistics or production areas to move materials around a facility without manual intervention.
In order to transmit control, safety, and diagnostic data, these machines must be able to connect reliably via Wi-Fi to the plant's backbone infrastructure through an industrial radio like ProSoft's Fast Industrial Hotspot.
Especially in environments with hundreds or thousands of AGVs in action, configuring every device on each robot—from collision avoidance, location awareness, and safety sensors to propulsion drives—takes a lot of manual work, effort, and documentation.
Maintaining an accurate database of AGV configuration information is key. As new robots or AGVs join the fleet, they must be configured in a way that doesn't disturb existing devices. But maintaining all this information about your infrastructure takes hours of work.
After AGV deployment scales to a certain size, preserving this data becomes nearly impossible. Many industrial production and maintenance technicians struggle to manage large Excel files that contain this data. The spreadsheets quickly become overwhelming, and there's lots of opportunity for human error.
The latest update to ProSoft's Fast Industrial Hotspot simplifies the configuration and maintenance process for AGVs operating with the PROFINET or PROFISafe protocol. You only need to:
Configure the IP address or let it do so automatically
The system takes care of the rest automatically.
In addition to convenience, the radio's update also bolsters security. Because sensors and I/O devices no longer need to communicate via Wi-Fi beyond the AGV, they're isolated and won't disturb one another.
These improvements to the Fast Industrial Hotspot give plants confidence to massively scale AGV deployment without concern about managing accurate configuration data.