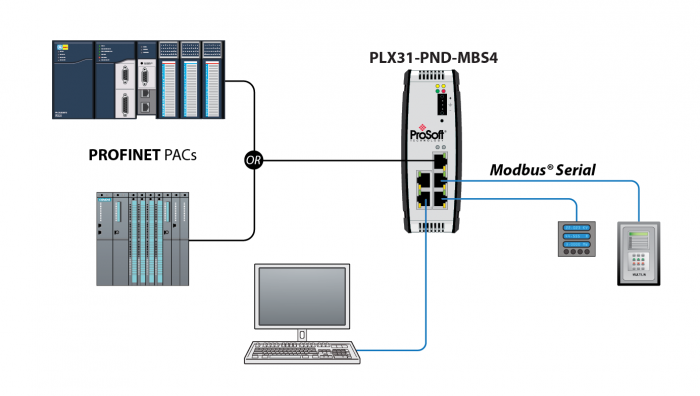 Have PROFINET devices you need to communicate with? Our gateways can help!
ProSoft Technology has always been geared toward helping you connect devices that speak dissimilar industrial automation protocols. But did you know we can help you connect your PROFINET controller to non PROFINET devices?
We have a variety of gateways to simplify your communications for a range of applications. Our gateways can connect PROFINET devices with EtherNet/IP™, Modbus® serial, or Modbus® TCP/IP controllers.
Our innovative solutions include a four-port gateway that's ideal for applications that need to gather data from several Modbus serial networks; and two-port gateways that allow you to isolate your networks, transferring only the data you want between your Ethernet devices.