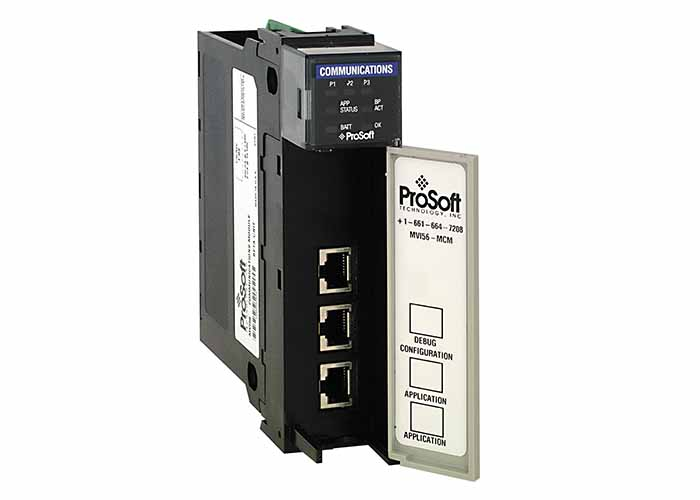 Legacy Modbus® Modules Near End of Life Status
For nearly 20 years, ProSoft's Modbus® Communication Module for Rockwell Automation® ControlLogix® systems has been connecting disparate equipment. That's about to end with the module's happy retirement, but we have good news: As part of ProSoft's commitment to your investment, we already have a migration plan in place.
The MVI56-MCM will be moved to End-of-Life status in May 2019 because of component obsolescence. However, ProSoft has a newer, improved version of the module. For applications that are using the MVI56-MCM, the enhanced module can typically be used as a direct drop-in replacement for most versions of the legacy solution – and you won't even have to modify your existing ControlLogix code to accommodate the new module.
Some older versions of the MVI56-MCM may require minimal changes, but our worldwide technical support experts can help you with those so you can seamlessly continue your Modbus applications with the newer module in place.
Several other modules are also included in this status change, and they all have direct, drop-in replacements already available. Learn more in the table below, and find out more about ProSoft's Modbus solutions here.
Let us help you move forward in your Modbus communications strategy – contact us here!