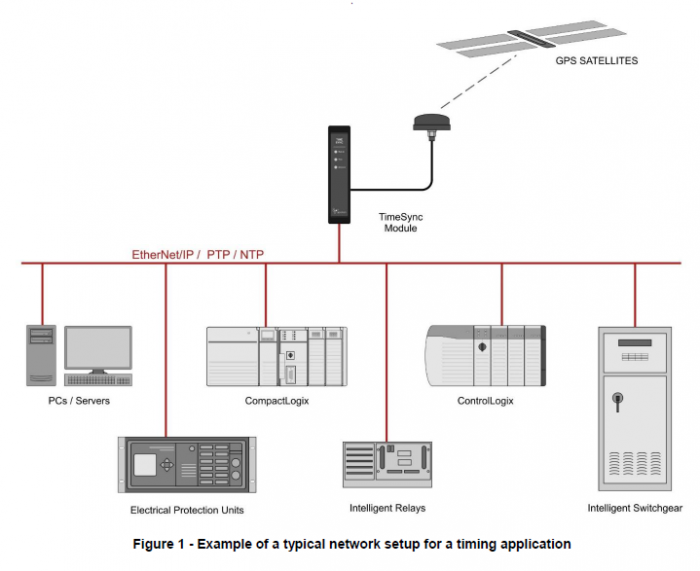 Need a 1756-TIME Module? Try These Gateways Instead
You may have heard that Rockwell Automation's ControlLogix® Position and Time Services module (1756-TIME) has been discontinued as of January 31, 2023. No need to be concerned about how you'll get a spare: ProSoft is exclusively offering alternative solutions, the Time Sync and XPosition gateways.
These standalone gateways provide different functions. The Time Sync module is a more direct replacement for the 1756-TIME module. It supports time syncing and provides position data via the integrated GPS receiver for mobile applications. It supports Precision Time Protocol (PTP) and Network Time Protocol (NTP) to to support high-accuracy time syncing. Due to its standalone nature and Ethernet connectivity, the gateway can be placed more closely to antennas, which eliminates the need for long and expensive coaxial cables that are traditionally needed to connect the external antenna.
A major use for the Time Sync gateway is energy applications that require highly precise time syncing across their distribution network.
For applications that don't require time syncing, the XPosition module is a good fit for GPS needs. The gateway links high-precision GPS and inertial navigation equipment to Logix controllers. The solution provides some versatility thanks to its support for the NMEA protocol and dual antenna receivers, and its application list is varied:
∙ Autonomous railcars
∙ Autonomous mining and road maintenance vehicles
∙ Autonomous stacker cranes
Click here to download our application note detailing the migration from a 1756-TIME module to the Time Sync gateway. Contact us to learn more about ProSoft's replacement solutions.