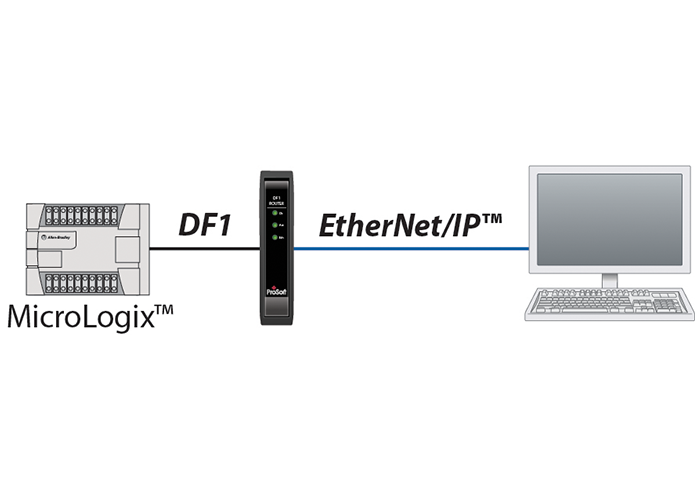 Need a NET-ENI replacement?
ProSoft's New DF1 Modules Also Enable Streamlined Modernizations
Now that Rockwell Automation® has discontinued the 1761-NET-ENI, you might be in a tough spot: You need to connect your EtherNet/IP™ equipment to your SLC™ or MicroLogix™, but without the connecting bridge of the NET-ENI, you've got a communication issue that needs to be solved to ensure your operation maintains its efficiency.
With ProSoft's NET-ENI replacement, the DF1 routing module, you have a solution that can be used similarly to the NET-ENI. Besides allowing communication between your new and legacy PLC, SCADA, and DCS systems, the module can also enable the addition of an EtherNet/IP-based PanelView™ Plus to your existing DF1 network. In addition, it allows you to remotely program your existing DF1 PLCs.
Do you have a wide-ranging DF1-based operation? As the protocol's usage declines in newer equipment, the need to modernize grows – ProSoft's DF1 messaging module will allow you to implement a phased modernization using your existing leased line modem infrastructure. This can help you minimize scheduled downtime in a lower-risk approach.