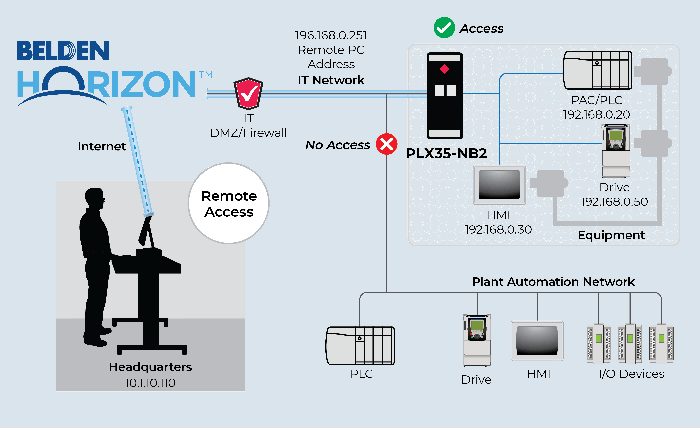 ProSoft's Network Bridge Enables Remote Troubleshooting
ProSoft Technology has added the PLX35-NB2 Network Bridge to its slate of Secure Remote Access solutions.
This wired solution can help system integrators, machine builders, or anyone that wants to cut down on unnecessary travel time for minor fixes by allowing them to troubleshoot their remote equipment from anywhere in the world.
The module's remote connections are handled through Belden Horizon™, a secure, cloud-native platform designed to help users realize benefits from the Industrial Internet of Things.
Check out the training video below to see how to set up the gateway:
Learn more about the Network Bridge and other Secure Remote Connectivity solutions.