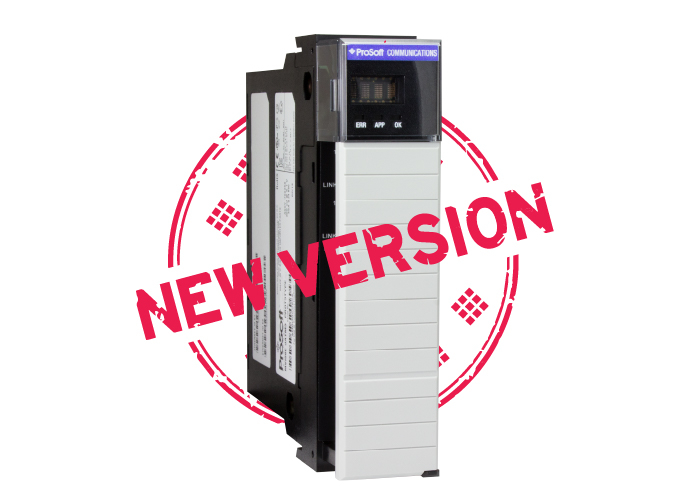 Streamlined Migrations for Legacy Products
One of our favorite bits of news to tell you: We have new, updated modules.
What's really great is when we can then say: Also, they'll easily take the place of their legacy predecessor.
It was good news all around, then, when we released updated versions of three in-chassis modules for Rockwell Automation® control systems; ensured streamlined migration to a new PROFIBUS solution; and added backwards compatibility to 2 more modules. These updates have been part of an ongoing effort to help you protect your investment as components used to make legacy modules reach end-of-life status.
In-chassis replacements
The three new modules include one for ControlLogix® and two for CompactLogix™ systems:
∙ Generic ASCII Ethernet Enhanced Communication Module for ControlLogix (MVI56E-GEC)
∙ Generic ASCII Ethernet Enhanced Communication Module for CompactLogix (MVI69E-GEC)
∙ Generic ASCII Serial Enhanced Communication Module for CompactLogix (MVI69E-GSC)
All three modules are enhanced improvements on the legacy versions, and best of all: They're direct drop-in replacements for the legacy solutions. Yep – that means you won't have to make ladder logic changes when migrating from the legacy version of each module.
At each product page linked to above, you'll find datasheets, tech notes on how to migrate, and more materials to help you add the new modules to your existing application.
These updates came on the heels of a new in-chassis ControlLogix module for PROFIBUS applications. The ILX56-PBM is an updated version of the MVI56-PDPMV1 module. The updated module's PLX50 Configuration Utility provides a conversion tool that helps enable the migration from the legacy unit, minimizing the time you'll need to add the new module.
And with the new features of the ILX56-PBM module, not only can you easily migrate legacy projects, you'll benefit from our highest-performing PROFIBUS module ever, which offers unsurpassed performance for the most demanding applications.
Updates for CompactLogix modules
Lastly, we recently added backwards compatibility to Modbus® and Modbus TCP/IP modules for CompactLogix systems.
This "legacy mode" update for the MVI69E-MBS and MVI69E-MBTCP modules helps them better integrate into your existing infrastructure that may have used an MVI69-MCM or MVI69-MNET module by offering drop-in replacement capability. With these changes and our other updated modules, we're aiming to help you protect your investment – and gain increased functionality for your application's long-term success.
If you have any questions about how any of these modules would fit in to your application, call your regional tech support team.
Wondering about other updated modules? Make sure to bookmark this page.