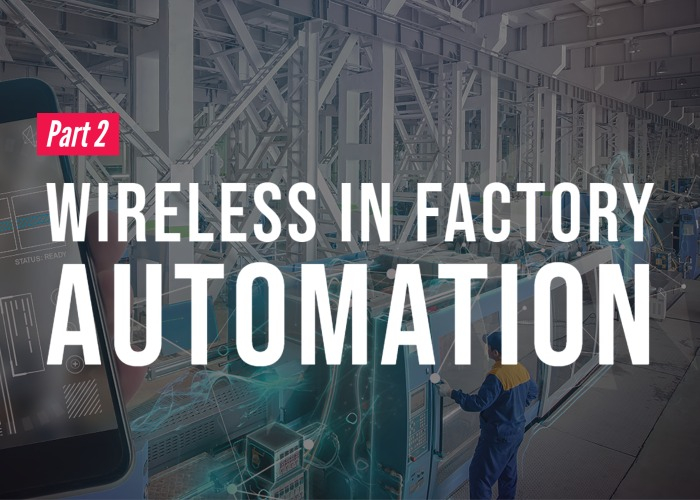 Wireless and Factory Automation Applications
Picturing a busy factory application is especially easy in 2020: Heightened consumer demand has made fast yet safe precision even more essential, thanks to the need for quick delivery of consumer packaged goods.
Automated guided vehicles (AGVs), automated storage and retrieval systems (ASRS), and other logistics equipment help support factory automation applications. And wireless solutions keep them connected to the rest of the facility, resulting in benefits such as:
∙ Improved productivity
∙ Greater availability of plant information
∙ Better asset management
WLAN and CIP Safety
WLAN radios are key in factory automation applications. Repeater radios can be used throughout a facility to ensure connected communications of automation equipment while limiting the expense of installing a higher number of access points. (You can easily extend your wireless network while bridging automation equipment with the RLX2 Industrial Hotspot Radios.)
In more advanced applications with numerous mobile equipment, it's essential that, for example, each AGV's location is known to others. Highly precise movements featuring expensive equipment require reliable, ultra-fast radios. Opting for radios that integrate with your central PAC allows each radio's location and other diagnostic data to be sent directly to your controller, enabling greater visibility into your plant's operations.
In applications where mobile machines are connected via WLAN, CIP Safety or another safety protocol may be used to increase workers' well-being. These protocols can be used over wireless networks to ensure safety requirements are met. (Need more information about safety over wireless? This application guide will help!)
Remote Connectivity for Machine Builders
Some facilities' equipment may still be serviced by the OEMs who built them – and the travel and time required for this work can be costly.
Remote connectivity solutions can be used to remotely access this equipment during planned factory downtime – no travel necessary. It's also a win for the end user: By allowing machine builders to remotely monitor and troubleshoot the equipment, factories can avoid unplanned downtime. Access can even be granted to only the equipment the machine builder needs to monitor, ensuring the work is handled securely.
This is Part 2 in a five-part series focused on how wireless connectivity is used in a variety of automated applications! Check out Part 1, and stay posted for the next 3 installments.