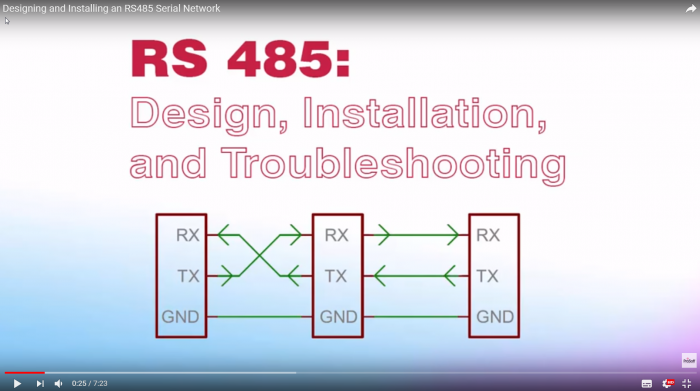 Designing and Installing an RS485 Serial Network
Due to the wide range of an RS485 serial network, it has become the basis of frequently used industrial automation protocols such as Modbus® RTU, DH-485, and Optomux. This educational video gives you tips on designing, installing, and troubleshooting an RS485 serial network so you can get your operation up and running quickly.
Watch the full video below!