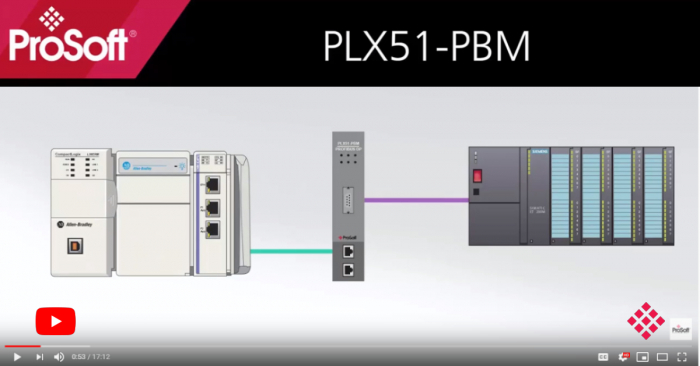 Setting Up the PROFIBUS DP Gateways
The need for PROFIBUS connectivity is huge in process applications and factory environments. ProSoft's recent PROFIBUS gateways were designed to handle the reliability and scalability that these applications require. The modules' modes lend flexibility, and users are able to avoid separate troubleshooting equipment thanks to the built-in PROFIBUS DP packet capture utility.
OK, that all sounds good. But how quick is setup?
That's a great question…with an equally awesome answer. With the modules' PLX50 Configuration Utility, you can build L5X files for streamlined import into Studio 5000 applications. This helps you decrease the needed PLC programming – and to get the modules up and running more quickly.
Watch the training videos below to see for yourself! Curious about specs? Check out more info on the Master and Slave PROFIBUS gateways!