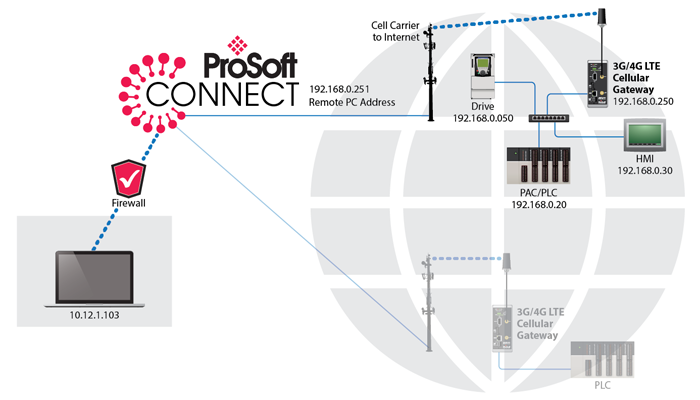 ProSoft Connect: The new secure, cloud-native platform for the Industrial Internet of Things
ProSoft Connect allows customers to get remote access to their installation from anywhere in the world.
The platform's Web interface is intuitive, and was designed based on information gleaned from more than 100 customer interviews. This service features EasyBridge™ technology, enabling your PC to connect to the remote network, and letting software tools such as RSLinx®, Studio 5000, Unity, and TIA Portal work without routing. This enables users to browse their remote network for devices, making it as easy as having their PC plugged right into the remote switch.
In this presentation video, find out more about this brand-new service: click to watch!