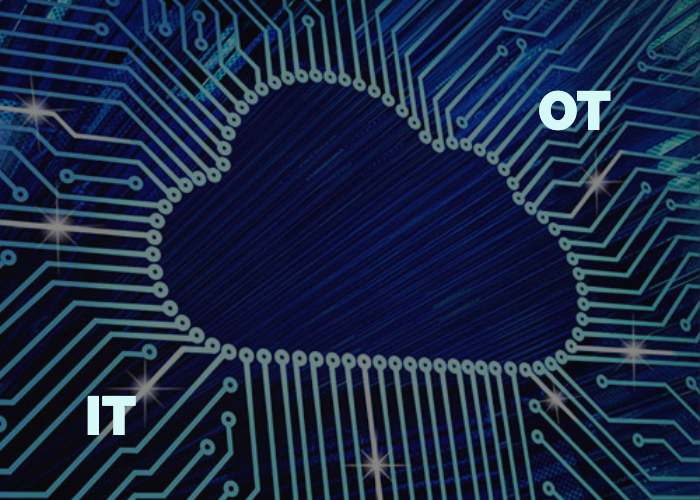 An OT-friendly and IT-Secure IIoT Solution for Remote Monitoring
Remote monitoring is finally becoming a realistic option for industrial spaces. Enterprises no longer have to choose which critical pieces of equipment to connect; it's now possible and cost-effective to monitor all kinds of remote assets simply and securely without giving either the IT or OT teams a headache in the process.
There are a few considerations to keep in mind before making the leap, though. This blog post describes the top OT and IT factors one should consider in implementing a solution that is reliable, secure, and simple to manage.
Industrial remote access is here
Instead of relying on fixed data radios or dedicated phone lines (which are both expensive and limited), enterprises can now look to the Industrial Internet of Things to provide constant communication and easy access to machinery. IIoT technologies are less expensive than the other options and reduce costs by enabling more remote upkeep.
When looking for a remote monitoring solution, look to cloud-native IIoT. Technical software downloads present huge security risks, and are a clumsy, time-consuming method for keeping hardware updated. Not only can machinery now be monitored remotely, but the software required can also live entirely on the cloud so there are no version updates required. Keeping software securely on the cloud dramatically reduces security risks from outdated software.
In addition, much of the maintenance needed for a remote system can be done from afar, saving technicians the time and hassle of traveling to a site, and saving the enterprise significant costs. In many cases, technicians don't have to be anywhere near the equipment in order to keep an eye on them and troubleshoot or even fix issues as they arise.
Effective monitoring of both fixed and mobile remote assets is critical to ensuring the reliability and availability of services, but many organizations are understandably hesitant to trust the security of a system that can be monitored remotely.
Software that works for both OT and IT
Security is already a key issue for every enterprise organization operating today, and the possibility of remote access only underscores the importance of preventing new security vulnerabilities with thoughtful, innovative design.
There are many solutions out there that offer organizations remote features, but most miss the mark because they can't quite hit the right balance between security and access. Others don't design the features to work with the needs of both the IT and OT teams. For a solution to really work, it has to include security features that don't impede productivity.
Today, one of the biggest weaknesses and issues within enterprises is the lack of understanding between these two vital parts of an organization. IT manages information and security while OT keeps the machines running and ensures all targets are met. Because most modern enterprises know just how important security is these days, security usually becomes the priority for the organization. This leaves the OT team to figure out how to work within or around the IT team's security needs while still maintaining productivity.
Too many solutions don't satisfy the needs of both teams. When looking for secure remote monitoring solutions, don't forget the needs of the OT team in an effort to fulfill security requirements. The right solution is both OT- and IT-friendly.
Reduce downtime while improving security
Belden Horizon is taking this idea one step further by introducing features that combine the wisdom of both OT and IT. One example of this is a feature with a lockout-tagout approach. Lockout-tagout is a common safety protocol used by OT to prevent injuries during machine maintenance.
ProSoft and our parent company, Belden, have taken this concept and used it to improve remote access and IT security. Remote users must request and receive access from designated authorizers at the plant. Those authorizers can also change team member access whenever needed, and set time limits and other parameters. Meanwhile, IT can keep an eye on who's accessing the equipment and when.
Instead of just accepting the biggest frustrations and obstacles facing IT and OT teams today, we're using this important moment in technical advancements to think creatively about the processes in place and the best ways to improve them. By understanding the needs and day-to-day lives of both the OT and IT teams, we're able to see the challenges they face in new ways and come at it from an entirely different perspective than ever before.
In addition to looking for a solution that's cloud-native, IT- and OT-friendly, and bringing new strategies for better security and productivity, there are a few additional specifications to look for in a remote monitoring solution, including:
An automatic audit trail that provides a detailed view of activity
One-time username and passwords
Encrypted 256-bit tunnels
Multiple levels of security
Regular service penetration testing
The IIoT is making it easier for experts to work on projects anywhere in the world and removing obstacles that have long stood in the way of productivity. But there's more to remote access than making it possible for machines to speak to each other — it's vital that new solutions bring the OT and IT departments together to create protocols and approaches that improve security while decreasing downtime.