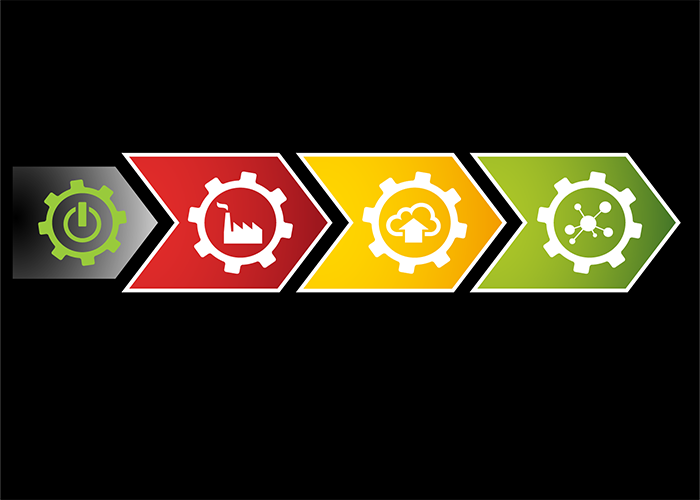 Have Leftover OpEx Dollars? Consider Your Modernization Needs (and Risk Factors)
It's that time of year – the kids are going back to school, the next season is on its way, and work improvements for facilities are being discussed.
That last one is a little niche for some but if you're in the camp that needs to consider how best to use an operational expenditures (OpEx) budget before it's left behind at the start of next year, you're familiar with the concept as you consider what can be done by the end of the year.
These "use them or lose them" dollars are used throughout the year on fixed operational expenses, but if there's some leftover – if a planned project didn't use the up that cash, for instance – it's a good idea to consider now how the money can be used in the remaining months of the year.
What needs modernizing in your facility?
One way you can make use of these funds is to take the initial steps toward modernizing legacy equipment.
Nope, we're not suggesting a massive rip-and-replace with a remaining OpEx budget that probably wouldn't be up to the task of that extremely high-dollar update. Rather, you can assess the equipment you have and start determining a plan to update – including what you can do as 2023 comes to a close.
A good place to start is to determine the age of your current equipment, if you can. Based on average lifecycles, how many years does certain equipment have left? Some replacements could be handled via OpEx dollars, but if things are looking especially iffy, you can bring these findings to The Powers That Be at your organization to see if the project could fall under the capital expenditures (CapEx) budget next year.
Another factor to consider is the protocols your equipment uses. Legacy equipment's protocols may not be as conducive for organizations where data needs to be sent to the cloud or a similar solution for analysis. If the overall age of your systems is in (comparatively) good shape, it may be worth considering updating smaller devices that use legacy protocols to enable more streamlined data collection and transfer.
Getting ready for a big update
If you're eyeing a larger control system update, there are a few options based on the level of risk your organization feels comfortable with (as well as budget).
The highest-risk option is to replace the control system once the old one is no longer working (or is about to stop working). Replacing only at this point ensures at least some system stoppage and is also reliant on a new control system being immediately available, which isn't always a given. When a new PAC is in place, it would then need to be programmed prior to production being resumed. This could take a bit of time, and for many companies, will negatively affect the bottom line.
A medium-risk option is to do a full update ahead of the system meeting its natural end. This will likely feature less downtime since you'll have planned for it, but it may require a re-creation of your PLC code, and if it's a brand-new vendor for your application, your team will have to be trained in its usage.
The lowest-risk option that you can start with OpEx dollars is one that allows you to update on your schedule, at least a bit in advance of when you need to sunset your legacy system. With a modernization gateway, you can update your equipment in phases, with very limited downtime. For some updates, you don't need to re-create your PLC code (phew!), and you can keep your old PLC running in parallel while the new one gets up and running. Another advantage is that the gateway can then be used again once the update is complete, making it a versatile option if you have more updates ahead of you.
A full system replacement might not be in the cards for your remaining OpEx budget, but smaller steps to get there – such as the phased gateway – could be accessible as you prepare for a major productivity and connectivity update next year.