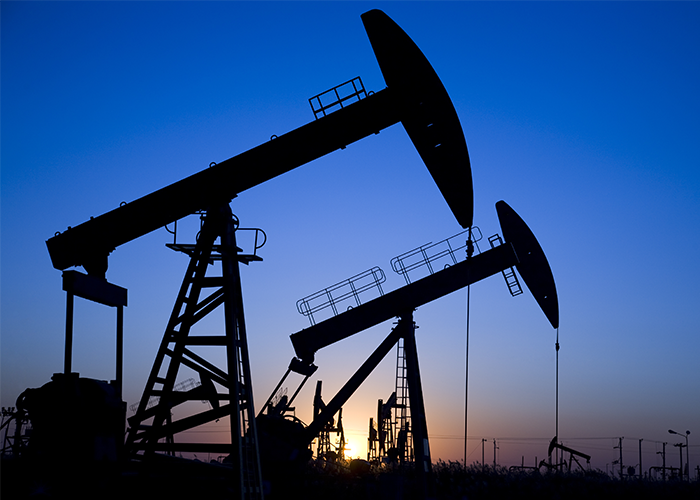 How to Ensure Secure Remote Connectivity for Oil and Gas Applications
The following is an excerpt from our new Oil and Gas connectivity application guide. Check out the full resource to learn more about communications for Oil and Gas sites, including flow computing, protocol conversion, and wireless connectivity.
The availability of reliable remote connectivity brings several benefits to Oil and Gas producers, including:
∙ Increased safety
∙ Improved efficiency
∙ Increased ability to control access to equipment
Remote Connectivity for Industrial Applications
Before we delve into these, let's explore what's involved in remote connectivity that's designed for industrial use. This type of functionality isn't the commercial remote services that some companies may use for smaller-scale remote access of desktop computers or similar devices. Remote access services designed for industrial use will feature a cellular gateway located at the equipment you need to access, and an application through which you can do so from your computer or mobile device.
Their high level of security also helps differentiate these services. While each have varying levels of security, we advise looking for one that takes a Defense-in-Depth approach with measures that include:
∙ No software to install or maintain – software installation can be an entry point for hackers
∙ Support for multiple authentication methods including token-based two-factor authentication and single sign-on
∙ Ability to allow certain IP addresses
∙ Ability to allow you to set your own password policy
Increased Safety
For some industries, remote connectivity's benefit of less travel – both in terms of costs and time – is a major one.
For Oil and Gas producers, this benefit serves a far more important goal: Keeping employees safe. Oftentimes, the sites that crews need to monitor are in remote locations on leased lands. Traveling to them – and the windshield time that typically includes – can lead to accidents. Since a lot of oil and gas incidents are tied to these drives, reducing the travel to sites can help a company decrease their incident rate.
As companies aim to maximize production while simultaneously minimizing their effects on the environment – either for corporate objectives or as a response to regulatory requirements – connecting remotely can help protect both their employees and minimize traffic disruptions within the communities that they operate, while giving personnel more important things to do than driving to site after site.
Improved Efficiency
In addition to avoiding the need to travel to sites, remote connectivity can help O&G companies identify issues early on, and perform predictive maintenance based on past data and patterns.
Being able to analyze past data and use that information to make changes that'll increase efficiency can help improve production and decrease downtime. By opting for a remote access service that will send you alerts, you can effectively monitor your equipment via cellular gateways without having to be watching the screen constantly (who has time for that?). The data you receive – or collect at the source via a data logger – may also help you identify inefficiencies based on usage or diagnostic data that you can then fix. Your site's data can also be sent to your existing SCADA, host, or headquarters location, where it can be analyzed and acted upon.
The use of cellular gateways can also make adding new equipment to your remote connectivity service as streamlined as possible. This is especially true in the case of acquired Oil and Gas sites that need to be added to the owner's existing SCADA system – but with only minimal CAPEX and time investments allowed for such an update. With a managed remote access setup using cellular gateways, the new owner won't need to worry about installing new towers when consolidating the site – instead, they can quickly deploy the new connectivity using the existing cellular network.
The Security Factor
Security is essential for any Oil and Gas company – the Colonial Pipeline shutdown in 2021 is a powerful example of that.
It was reported that the ransomware attack in the case was the result of just one compromised password. This highlights the need for companies to ensure security measures are in place so that:
∙ Functions like email are separate from operational technology (OT) functions
∙ Equipment access is given to those who need it within your organization
That second point can be achieved with a remote access service that grants access to equipment at the right time to the correct people, as compared to access as long as an employee is at the company or for the duration of a third-party agency's work on the equipment (such as in situations where a system integrator or machine builder needs access). This type of virtual lockout-tagout system can ensure anyone who needs access to remote equipment can request it for a certain period of time. This can also help guard against someone accidentally accessing the equipment during an inopportune time.
Discover solutions that'll connect each part of your Oil and Gas application.
Learn more about Oil and Gas connectivity at our June 22 webinar.