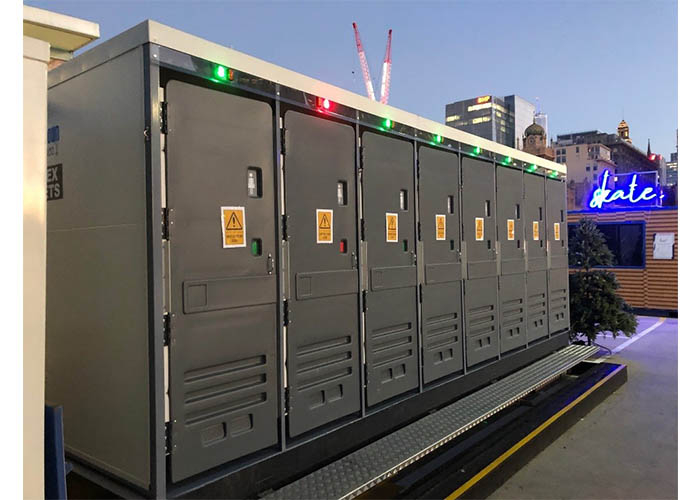 Cellular gateways ensure portable toilets' smooth operation
Industrial Cellular Gateways have monitored natural gas usage. And electrical equipment. And roadway signs.
Now? Executive bathrooms and toilets.
You may be amused right now, but when a block of toilets overflows, it's definitely not a laughing matter for the environment, the event company, the company that supplies the toilets, and whoever's inside or nearby.
That's the situation that Splashdown, an OEM in Australia, was trying to avoid. The fees from an environmental issue would have been bad enough, but the damage to the company's reputation was also a concern. Their toilets have been used at major events, and are a popular alternative to the lower-end options you may be envisioning. They are also used during emergencies by aid workers.
To keep Splashdown's reputation intact and ensure no environmental incidents, they had to be extremely proactive to ensure that tanks did not overflow. They accomplished this by having staff travel out to toilet blocks regularly to make sure that the equipment did not need to be emptied.
There were some issues with this approach, as you might expect:
Unnecessary travel costs
Reduced employee productivity
Routinely the blocks did not need to be emptied, but not traveling to them and risking a spill was not an option.
The alternative to this lengthy process was a solution they selected with the help of ProSoft Regional Sales Manager Gordon Brown and their distributor, NHP. The company has installed Rockwell Automation® MicroLogix™ 800 PLCs to monitor the usage of the toilet blocks. This has enabled them to estimate when the toilets would need to be emptied or cleaned. The PLCs connect to ProSoft Technology ICX35-HWC Industrial Cellular Gateways. That connection allows for alarms to be sent via SMS text messages, and enables monitoring via secure remote connectivity. The gateways use a telemetry-style setup with permanent connections to all units, allowing the end user to easily monitor the network.
Now, Splashdown is able to monitor the usage of the blocks, and that knowledge is already helping them estimate emptying or cleaning needs. They have also gained other information, including which types of toilet blocks are used the most, the length of time that they're used, and the frequency of use. This information helps Splashdown better serve events by predicting best locations and how many blocks attendees may need, allowing for shorter lines and an accurate rental by the event organizers.
Learn more about ProSoft Technology's Remote Connectivity Solutions here. Find out about Splashdown rentals here.