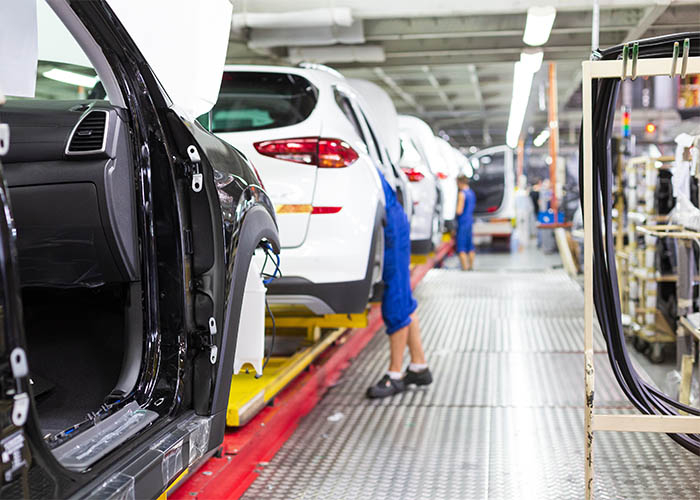 Radios keep AGV circuit safe for automotive manufacturer
In a busy automotive plant in Liverpool, U.K., a production line handles electric hybrid vehicles for a major manufacturer. The line goes between the automated guided vehicle (AGV) production cell, where a tank and battery are fitted to the vehicle's chassis, before crossing a forklift truck lane to the electric monorail system line. Once there, the chassis is fitted to the vehicle.
With so many moving parts, the manufacturer aimed to ensure its workers' safety. The end user sought to have a safety circuit over its wireless AGV networks to prevent potential accidents.
The end user met with its system integrator and representatives from Rockwell Automation®, whose safety PLCs and IO would eventually be used on a safety network. (An existing wireless network dedicated to the facility's AGVs is also used.) During those discussions, ProSoft Technology's radios were suggested as a wireless solution for the safety network.
"ProSoft's support and sales teams worked together to show how the Industrial Hotspots could be used to help safely bring the tank and the battery to the vehicle," said Regional Sales Manager Myles Heinekey.
Now the manufacturer is confident in the safety of its production line.
Learn more about communication solutions for the automotive industry here.