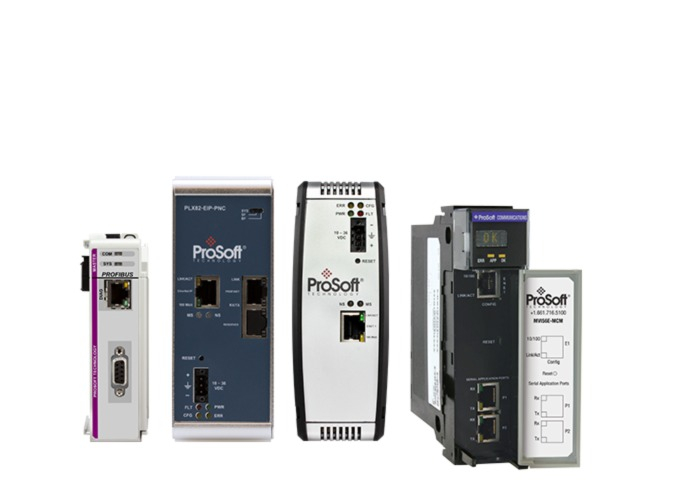 Protocol Conversion: Choosing In-Chassis or Gateways
Unless you have a facility that only uses one industrial protocol (and if that's you, congrats, and also I have some questions!), you're well-acquainted with the need for protocol converters.
They're the difference between real-time data transfers directly to your PAC and, well, a lot of manual data retrieval and some major operational issues.
For over 30 years, ProSoft has been in the protocol-conversion business, first with in-chassis modules, and then with gateways as well. Not to humble brag, but it's something that we're known for and about which we're regularly asked for guidance.
Our product suites cover a wide range of protocols, with overlaps between the in-chassis and gateway solution families. Wondering which one is best to use? As you might expect, it depends on your application's needs.
We've talked with our protocol-conversion experts lately to find out the benefits of each.
In-Chassis
∙ Streamlined integration into your existing PLC infrastructure: Having to configure communications for just one protocol (vs. at least two for gateways) saves setup time and costs. In addition, Add-On Profiles and Add-On Instructions help ensure quick configuration.
∙ Reduced costs and installation: Going with an in-rack solution helps eliminate wiring to an external power supply, which can increase installation time; cut additional Ethernet cabling to the PLC; and reduce the required panel space, decreasing costs.
∙ Security: Increasingly, end users are trying to connect control data to their enterprise systems. If cybersecurity is a concern, in-chassis solutions may be ideal because they provide less of an attack surface.
Gateways
· Built-in diagnostic tools: For end users and system integrators, ProSoft gateways' diagnostic tools can represent time and cost savings, including reduced downtime during troubleshooting. These built-in resources allow you to troubleshoot any issues without using PLC programming software or other outside tools.
· Reduced wiring: Gateways can be installed closer to the devices you're trying to connect. For serial connections especially, this can shorten the wiring distance.
· Additional and segmented ports: ProSoft offers a suite of gateways with up to 4 serial ports, which allow customers to increase performance in applications with a large number of devices. Dual-port Ethernet gateways enable network segmentation for each protocol. This helps you save time: You're able to pass data between the two protocols' subnets without changing each device's IP address.
Need some help with protocol conversion in your application? Make sure to call your regional tech support team with the details; they can help you find the ideal solution for your application.