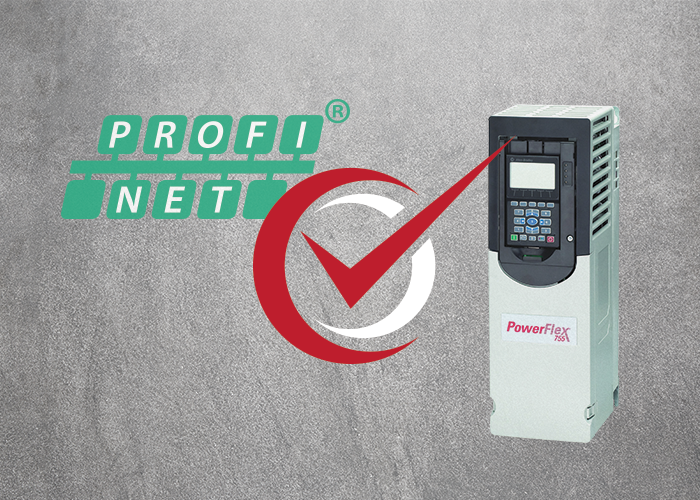 Using PowerFlex® drives on a PROFINET network
Rockwell Automation's PowerFlex® drives are known in the automation industry for their reliability, ease of use, flexibility, and robustness of features. System integrators, OEMs, and others who realize the benefits of using PowerFlex drives are often left to use other drives because the specified industrial protocol, for a particular job, is not EtherNet/IP™.
With PROFINET being one of the worldwide-leading industrial Ethernet protocol, modernization upgrades and new applications often specify PROFINET as the main industrial Ethernet protocol. This leaves users who wish to use PowerFlex drives often left with no choice but to use a less desirable drive.
Users who understand the benefits of using Rockwell Automation's PowerFlex drives, and wish to use PowerFlex drives on a PROFINET network, are realizing that ProSoft Technology's EtherNet/IP to PROFINET device gateway is a very viable solution.
A complete write-up is now available that demonstrates how to read and write to a PowerFlex drive, using an EtherNet/IP to PROFINET device gateway from ProSoft Technology. From start to finish, this write-up describes the steps required for a PROFINET controller (from Siemens®, GE, etc.) to effectively start, set/monitor reference, and stop a motor connected to a PowerFlex drive on EtherNet/IP.
With this solution, it is quickly becoming a "non-issue" for any PROFINET controller to control a PowerFlex drive using EtherNet/IP.
Want more information? Read the full technical note here.