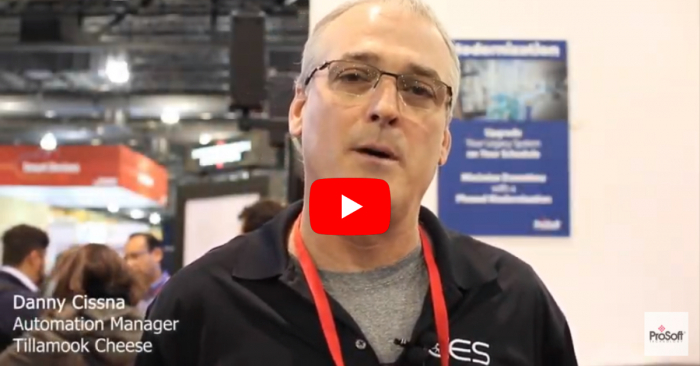 Tillamook Creamery Switches to New ControlLogix® with Migration Gateway
Tillamook Creamery needed to update its I/O and PLCs. With a Migration Gateway, they were able to migrate their I/O and switch to a Rockwell Automation® ControlLogix® while avoiding excessive downtime.
Watch the video to learn more from Danny Cissna, Automation Manager at Tillamook Creamery, here:
https://www.youtube.com/watch?v=WG-Yt4h7nW8&t=1s
Go to http://www.prosoft-technology.com/Landing-Pages/Migration-Solutions to learn more about ProSoft's Phased Migration solutions.