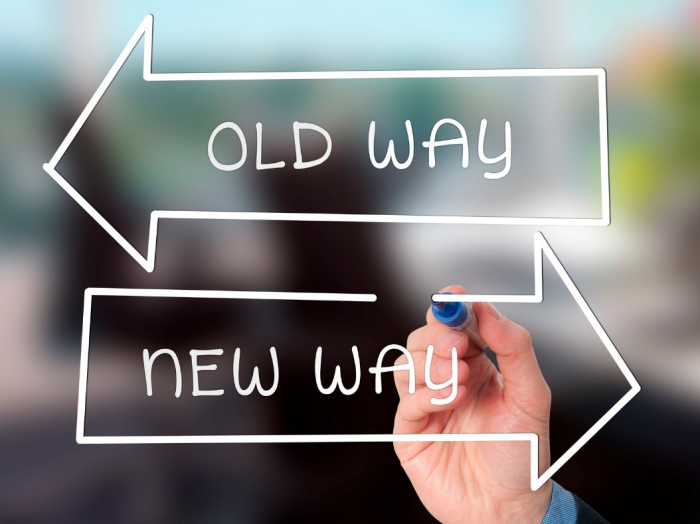 A World of Updates for Industrial Applications
The number of communications protocols used in industrial automation is staggering…and still growing. No company can afford to re-engineer or rip out their existing processes every time they add a new machine or want to collect data into their existing network from some legacy device that is still working well but not connected to the network. Re-engineering is not the answer because no matter how careful you are, there will be problems, interruptions, and downtime. And downtime does not pay the bills, cover the payroll, or produce any profits.
What you need is a plan that will allow you to layer new data communications technology over the top of what you already have. Then you can gradually migrate your existing equipment and devices into your network, providing you with the ability to collect new kinds of data that will increase your profit margin.
A key benefit of all the updates covered in this blog post is the interconnectivity they bring to your operation. The digital transformation for manufacturing can be leveraged to show real, measureable improvements for your company – but key to this is updating your equipment to ensure the avenues are in place for data collection. By modernizing your control system, you can ensure more equipment is using a newer protocol, increasing reliable connectivity. By adding wireless communications, real-time monitoring and data is within reach. And with remote connectivity solutions, you can securely monitor gateways from half a world away, reducing downtime and all that time you used to have to spend on planes.
Planning Your Update
You can start your phased modernization or migration by deciding and prioritizing what data you really need to collect or measure for your specific operation. Once you have this list, you can begin your update! There are numerous protocol gateways on the market today that will allow you to quickly (and cost-effectively) integrate a new machine into your network or collect data from a legacy device. These gateways act as translators from one protocol to another. They are relatively easy to install, and once up and running, they allow your controller to "talk to" devices that speak a different protocol as seamlessly as if the devices were all one network.
Need examples? Let's say you have a hydro-electric power facility and your network is either the IEC-104 or DNP3 protocols. You need to track alarms and collect data from the new generators, but your controller communicates via Modbus®. This is where adding a stand-alone or in-chassis gateway can increase the functionality, speed, and convenience in your plant for a very low cost. Most importantly, it will give you real-time data so you can make critical decisions and avoid downtime.
If you are in manufacturing, you know that change is a constant of life. Sometimes that change comes in having to reconfigure your line to produce a different size of your product, or you've bought the latest packaging equipment but you're not going to replace all those older barcode scanners. All of these changes can create a tangled mess when it comes to communication. This is another example of how a phased migration can help you achieve your goals. You can leave those bar code scanners where they are for now. Add a protocol interface gateway that will allow all of your equipment, old and new, to play nicely together.
The Joys of Wireless and Remote Connectivity
We all know that everything is going wireless. Industrial plants and processes around the world are embracing wireless. Not being able to "see" this technology makes some people a little concerned – but the awesome news is that industrial wireless technology has made great strides. Going wireless can also help you implement your phased migration plan fairly painlessly because it will allow you to integrate your "old" equipment into your network.
Do you have a remote device that someone has to manually go to and collect the data? Two industrial radios can solve that problem for you.
Do you have a hazardous area in your plant? If you could monitor this area remotely with remote video monitoring, you could potentially detect dangerous situations early and contribute to increased workplace safety.
For remote monitoring that ranges from "across a few acres" to "we're two continents away and sick of flying," cellular or wired gateways paired with a secure cloud-based platform can help reduce downtime and maintenance costs. If you need to update a network of dispersed sites while keeping an eye toward the future, a scalable remote SCADA solution can provide always-on networking to each location you need to monitor.