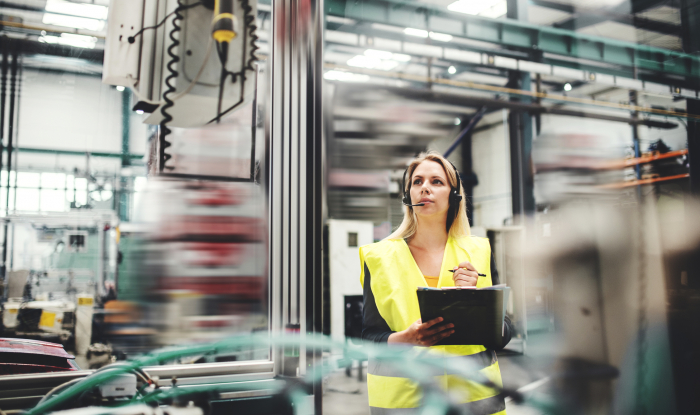 Planning an Industrial Wireless Network? Here Are Some Resources to Get You Started
Adapting wireless technology is something we hear about a lot. As reliable communication becomes a must for most verticals, the need for industrial solutions – as opposed to more commercial wireless products – is clear for many companies.
However, implementing an industrial communications network is a major endeavor, especially when you consider the value of what you're monitoring. When you're tracking the movement of automated guided vehicles through a logistics warehouse, for instance, you want to make sure each access point or antenna is on point – a collision could be costly.
The reliability and ease of use you gain from industrial wireless radios make them a great scalable option for your application, but there's a lot to consider when you're planning a network, or thinking of adding to your current setup. We've put together some great resources to help with wireless planning and implementation – make sure to bookmark this post for future reference.
We can't overemphasize the planning
Really, though. To put it mildly, this isn't a plug-and-play home WiFi network or router. For an industrial wireless network, we recommend gathering some key information first, including:
∙ The network's size and number of access points
∙ The current line of sight
∙ Which RF channels can be used
Click here to see other critical considerations for industrial wireless networks.
If you need help gathering some information, experts are available for each phase of your project – from design through installation and beyond. They can help with a site survey to start, and ensure that the equipment you need to add will integrate seamlessly with your control system and other devices. (Need some help? Let us know!)
Free software resources
Your plans are going well, you've gathered your key information…and now it's time to see what you may need for your network.
We recently updated ProSoft Wireless Designer. This download can help you determine the radios and antennas you need, with the latter based on access points you stipulate. Finish off the process by exporting a complete Bill of Materials, available within PWD.
Later in the process, you can use the Industrial Hotspot (IH) Browser to configure your ProSoft wireless radios.
Our wireless experts recently did a short demo of both PWD and IH Browser – check it out below to see how each resource works, and feel free to download them here!
Video guides for your key wireless questions
From antenna selection and installation to troubleshooting tips, we've got you covered with these educational videos.