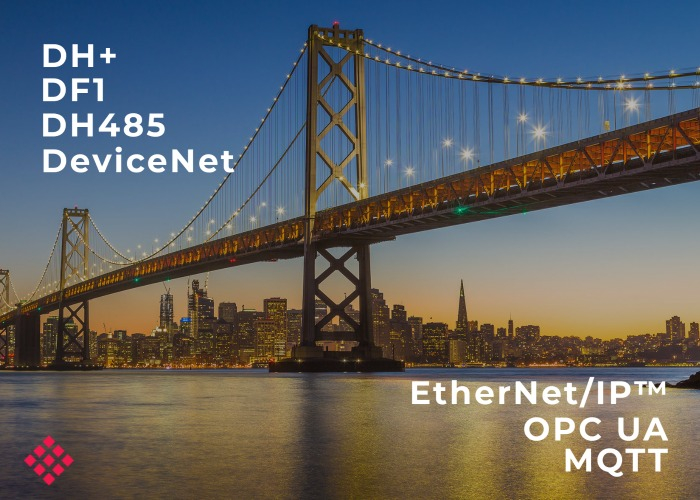 Connecting Legacy Equipment to Newer Protocols
We talk a lot here about the benefits of modernizing in phases, and how equipment updates can be done using OpEx dollars.
But proactive modernizations can still be a tough sell for some companies, especially when they involve large purchases that need to be approved. It's at these times that an issue presents itself: How do you connect your legacy equipment to newer devices that use IIoT-ready protocols?
The solution involves bridging these different protocols, and gaining some of the benefits of modernization before the eventual investment in a full update.
We talked with Vic Parangelo, a Regional Sales Manager at ProSoft, about this recently. He notes that there are four options for modernizations:
· A new design: This tends to be the most expensive option, and a low-risk choice.
· Rip-and-replace: This traditional replacement route is also fairly expensive with a little more risk, including downtime for installation and troubleshooting.
· Phased modernizations: You know we're all about this one – modernizing on your timeline, with reduced downtime thanks to being able to run old and new systems in parallel. At the risk of bragging, pretty much the lowest-risk option here.
· Do nothing: Don't update anything and hope that this control system is somehow the one that never needs replacing.
For those in the last group, installing a bridge between old and new protocols can help.
Bridging Old and New
Let's say you have an older PLC, such as a PLC-5® or SLC™, and newer equipment to connect to it. The type of connectivity that's a cornerstone of the Industrial Internet of Things can be handled by devices using EtherNet/IP™ and other newer protocols – but not so much your older PLC. Getting those devices' information into your control system or to the enterprise level via OPC UA or MQTT is essential for data collection and analysis.
You can recover that data by using modules that connect the two networks.
These can enable bridging to:
· DF1
· DH485
In some cases, you may not have wired access to the legacy equipment you need to recover data from, including remote sites or devices whose distance means an Ethernet cable can't be used. In that case, wireless or cellular solutions can provide that bridge.
In a spot where wireless, cellular, and wired access isn't available to connect the two networks? A data logger can bridge the data gap.
Contact us to learn more about connecting your equipment.