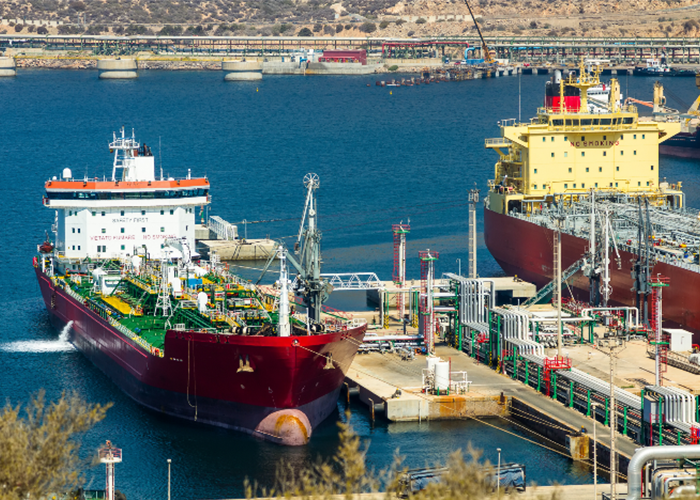 Coordinating oil transfers in Brazil – via Ethernet radios
In Brazil, three vessels handle offshore transfers of crude oil from one location to another. The precise coordination of these transfers is essential: From a financial perspective, oil is an expensive commodity. Environmentally, a large spill due to miscommunication could be catastrophic on several levels.
The company managing the three vessels was seeking reliable communications to ensure that this type of situation be avoided. Their new system came via MacGregor, a system integrator in Norway.
The telemetry system needed to connect the three vessels, and give the company the ability to stop the offshore offloading quickly from all locations. One of the departments at MacGregor typically designs and manufactures the offloading system for both the tankers and the offloader unit.
Each of the vessels featured an Allen-Bradley® PLC. MacGregor needed to find wireless solutions that could provide quick responses; would ensure reliable communications; and, crucially, were not hemmed in by geographic limitations.
Working with Norway distributor Triple-S, MacGregor utilized ProSoft Technology's 2.4 GHz Frequency Hopping Ethernet radios. An alternative solution would be using radios in the 400 MHz band. Prior positive experience with ProSoft solutions helped influence the decision for this application.
The 2.4 GHz radios are available in several countries. Terje Tønnessen, Engineer at MacGregor said "As the application increases in size, the end user can add more Frequency Hopping radios."
The implementation of this brand-new system for offshore offloading in the open sea has also introduced new possibilities for the system integrator.
"With the ProSoft radios, we are now in the position to deliver a complete telemetry system integrated in our offloading package," Mr. Tønnessen said.
Learn more about ProSoft Technology's Industrial Wireless Solutions at http://psft.com/CG9.